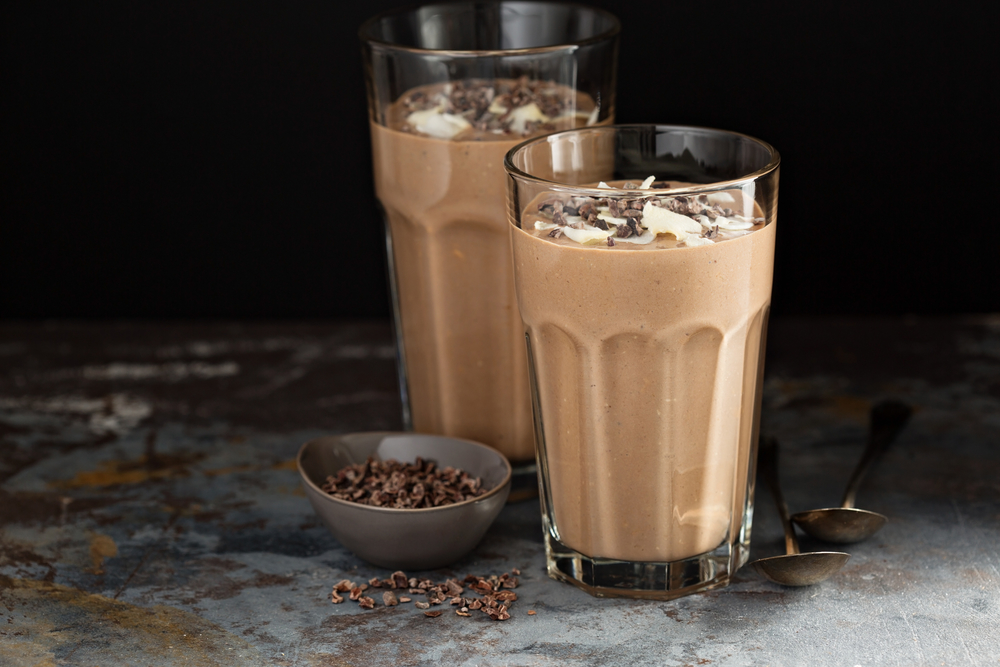 It's 4:00 and the sugar-cravings are upon you. Do you run through the Starbucks line, dig in the candy bowl at work, or bite into the cupcake your child brought home from school? Maybe you reach for that sugar-infused yogurt that claims it's high in protein and, therefore, must be healthy? Oh, I know! You start on dinner and sip on a glass of wine for that sugar fix? Perhaps you do none of these, and yet, ruminate about your sugar fix? So, what gives?
Sugar cravings are natures way of leading us to high quality food sources. In nature, the nutrients follow the sugar. You know that really sweet organic melon (that is in-season)? Turns out, it actually has higher levels of nutrients, as well! The sugar craving, itself, is not bad. However, resorting to processed "food-like" substances to satisfy these cravings is where the damage occurs.
Tips To Control Cravings
Reach for fruit (Nature's candy) when your craving occurs.
Hydrate! This will help to balance blood sugar and prevent cravings.
Eat frequently. Skipping meals can lead to sugar-cravings, in attempt to replenish calories and provide the body with quick energy.
Pump up the protein. Eating high quality sources of protein can help to maintain blood sugar between meals.
Don't fear the fat! Adding in sources of nuts, avocado, olives, etc., can help to provide a sense of satiety and reduce cravings.
Get moving! Exercise helps to regulate blood sugar and can help you overcome the slump that occurs from the "sugar-low." Even a walk can help to energize and minimize sugar-cravings.
Be patient. Don't get frustrated with set-backs. Setbacks are a part of progression. We don't want perfection, we want progress! Remember that every time you make a health-promoting decision, you strengthen your ability to do it again! With time, your sugar cravings will completely disappear and taste buds will adapt. In essence, that sense of control that sugar once had over you will become a thing of the past. Hang in there-Freedom from uncontrollable cravings is within sight!
All of these steps seem very simple, but when applied, can loosen the reign of control that sugar has over your mood, energy levels, and taste buds. Once sugar is out of your diet, foods that were once intolerable or unpalatable, become desirable. The natural sweetness of nuts will become more prominent. Furthermore, your sweet tooth will be surprisingly satisfied with foods such as dark chocolate, bananas and dates.
"Progress coincides with compassion. When we are kind to ourselves, we open the door of possibility and of change."
This delicious sugar-busting shake will curve that sweet tooth. With healthy fat (from nut butter), omega-3's (from organic flax meal), and high quality antioxidants, you will do more than tell that sugar-craving "goodbye." The addition of organic cacao nibs, provides one of nature's greatest source of antioxidants, without all the sugar. Make sure your cacao nibs are raw and unsweetened for the greatest benefit! These antioxidants help combat the aging process, ward off disease, and reduce inflammation. Plus, the provide a crunchy texture and the flavor of chocolate. What's more to love?
Additional uses for cacao nibs:
Top on salads.
Skip the high sugar granola on your traditional yogurt and replace with cacao nibs.
Incorporate into your homemade, sugar-free, granola.
When baking with chocolate chips (such as in these outstanding brownies), replace half the recommended amount of chocolate chips with cacao nibs to trick the tongue.
Add to homemade nut butters.
Blend into your favorite homemade almond or coconut milk.
Incorporate into trail mix.
Throw in the coffee grinder, along with coffee beans, for a twist on your evening decaf.
Add to your paleo pancake mix.
Incorporate into your favorite healthy muffin recipe.
Mix into homemade trail mix.
Before letting the chocolate settle on those frozen bananas, sprinkle with cacao nibs for an extra-satiating crunch.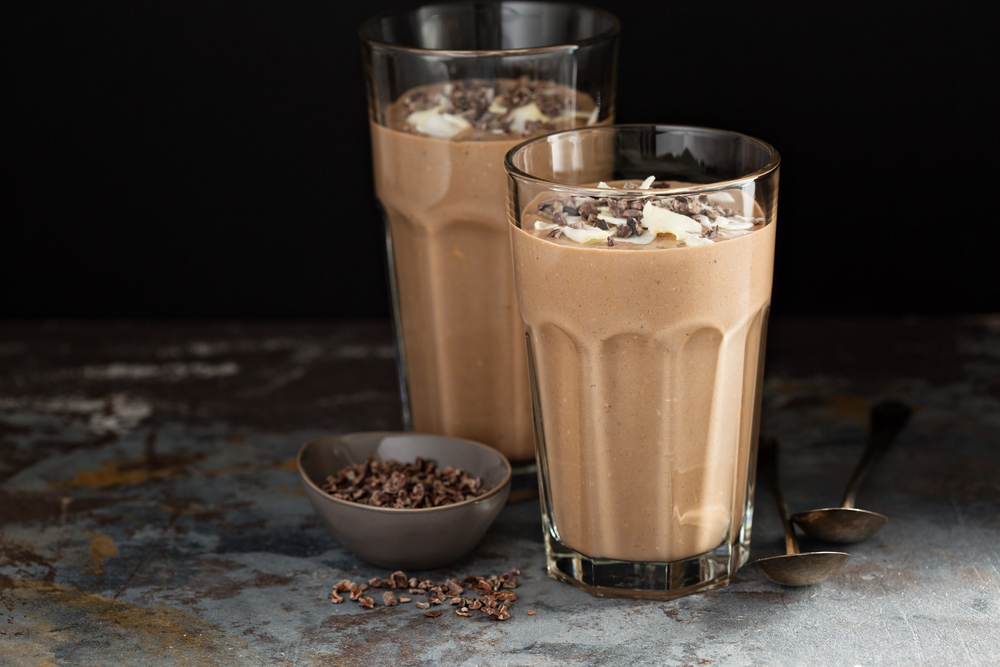 Sugar-Busting Chocolate Peanut Butter Shake
2018-08-30 18:57:50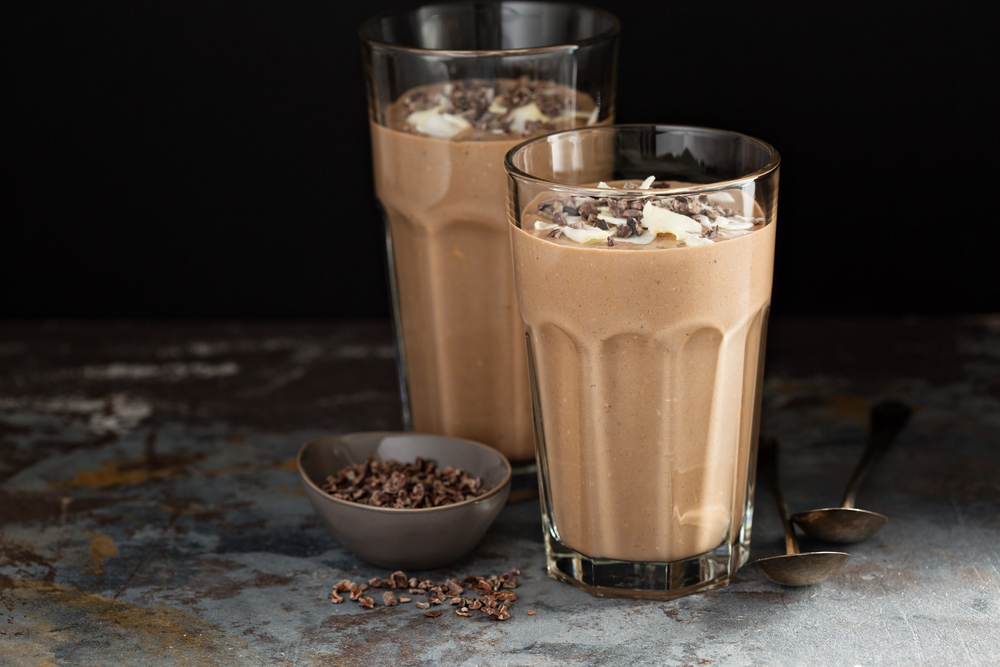 Serves 2
Ingredients
1 Banana
2 Tbsp Peanut Butter
1 Tbsp Cacao Nibs
1-1.5 Cups Almond Milk
2 Tsp Flax Meal or Seeds
1 Tbsp Cocoa Powder
10-15 Ice Cubes
Instructions
Add all ingredients to blender and blend until smooth. Optional: garnish with fresh mint, a sprinkle of cinnamon powder, or shredded coconut!
Fit-Fierce https://fit-fierce.com/