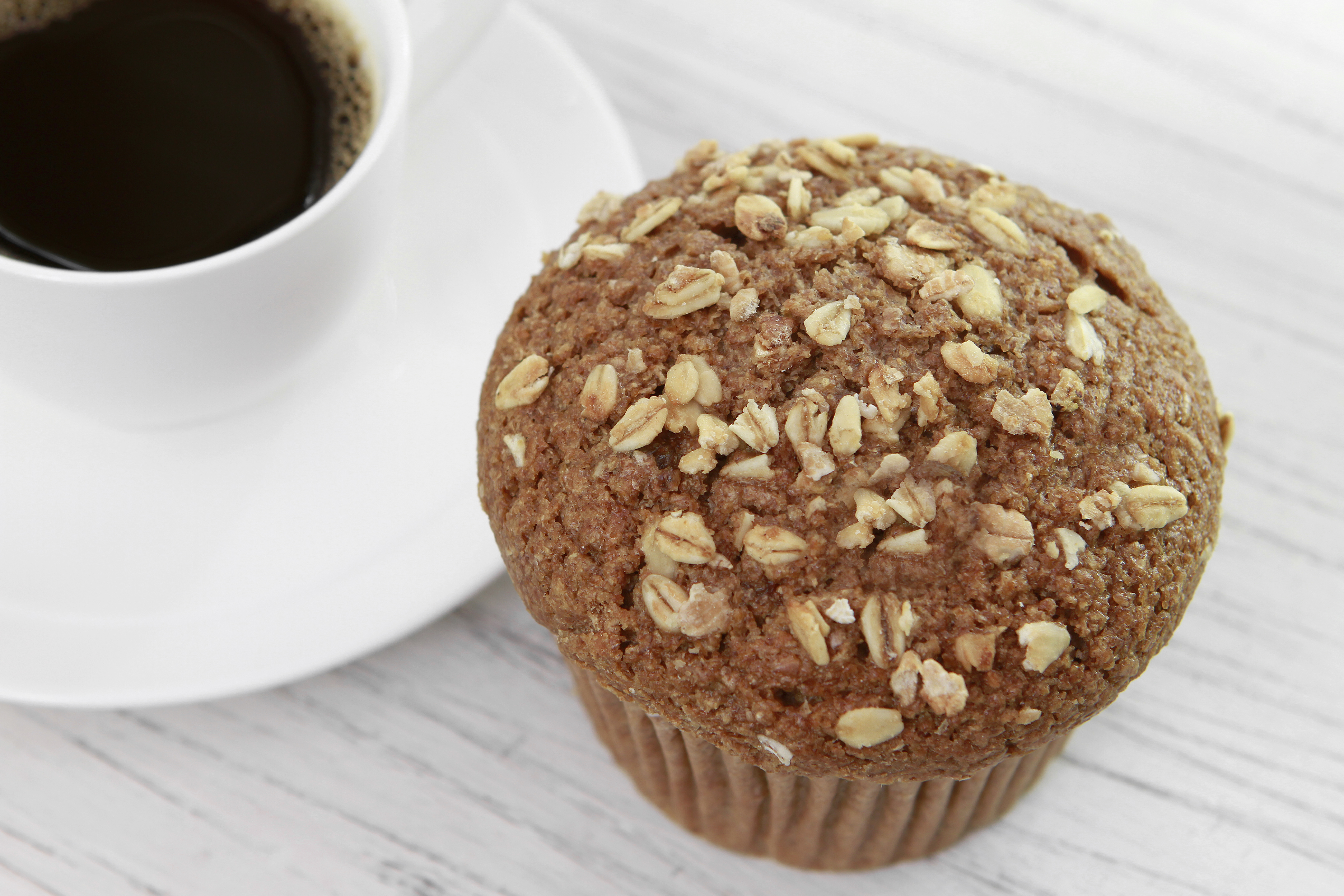 Let's be honest. Most muffins are just cake dressed in a pretty outfit. Muffins contain the same exact ingredients, only somehow they manage to pass as a suitable breakfast item. Why?!
It is SO hard to find muffin recipes that hold together, don't have artificial sweeteners or some form of sugar, and still, taste like a muffin! My dad used to microwave a frozen bran muffin for me every day of my childhood. This brings back the delightful memories, without all the chemicals and preservatives. I hope this recipe becomes a staple in your home, like it is in ours! You are only 15 minutes away from sinfully healthy!
Why oat bran? Oat bran is a soluble-fiber, and a master at lowering "bad" cholesterol/LDL, thus preventing risk of cardiovascular disease. Oat bran also regulates blood sugar, may aid in weight loss, and improve the regularity of bowel movements. As always, ensure your source is organic!
Ingredients:
2 Cups Oat bran
1 cup milk of choice or homemade almond milk
2 bananas
2 Eggs
1 tsp baking soda
Salt to taste
1/4-1/2 cup organic unsweetened applesauce, depending on sweetness desired OR 1/4 cup molasses
1/2 cup raisins
1 tbsp. cinnamon
Optional: Sprinkle top with rolled oats, prior to baking.
Directions:
Pour bran, baking soda, salt, and cinnamon into bowl. Add milk, eggs, mashed banana, applesauce. Stir in raisins. Pour into muffin cups, sprinkle top with rolled oats, and bake at 425 for 12-18 minutes, depending on size. EAT, enjoy, repeat!