About Michelle
Dr. Harden is a Board Certified Obstetrician and Gynecologist, Board Certified in Obesity Medicine, a Diplomat and Fellow of the American College of Obstetricians and Gynecologists. Dr. Harden is passionate about the integral approach to preventative health, including evaluating and treating menopause, utilizing biodentical hormones and weight lost management. She has extensive knowledge and training in women's overall healthcare and has an advanced certification in Mind-Body skills and First Line Therapy. When she is not devoting time and passion to her clinic, she enjoys playing golf, spending time with her granddaughters, and all things outdoors!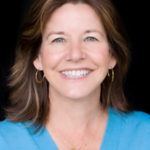 About Katy
Katy is a Board Certified Clinical Nutritionist, with an undergraduate degree in Molecular and Experimental nutrition and a minor in psychology. She is a current grad student, studying Integrative and Functional Nutrition. Katy is a mom, wife, lover of dogs, and a fiercely dedicated devotee to healthy living. She believes in living a life unburdened and unprocessed. Her personal motto is "Eat, sweat, sparkle and repeat!" When She is not experimenting with new recipes, traveling, or snuggling on the couch with the ones she loves, she spends her time working in a disease prevention clinic, utilizing lifestyle medicine. She has seen food transform the lives of those burdened by disease. As Hippocrates famously proclaimed, "Let food be thy medicine and medicine be thy food."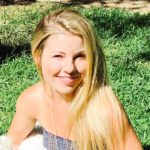 About Marieta
Marieta is the experienced wellness coordinator and patient advocate for Stone Oak Women's Wellness center. She is an expert organizer, compassionate care-giver, and a skilled BIA technician. Not only can she provide excellent customer service, but she has a passion for making a difference in the lives of those she meets. In her personal time, she enjoys spending time outdoors, hiking, spending time with her 3 children and spouse, as well as traveling the world! She never leaves a person without trying to leave a lasting impression of kindness!