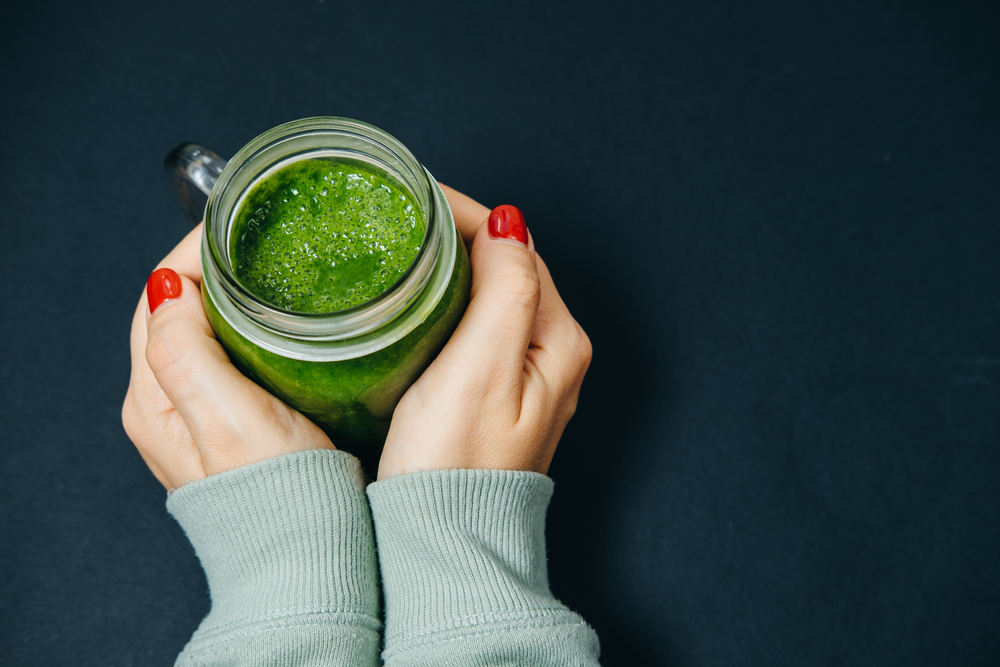 Although the cold is on the way, that doesn't mean it's time to toss out the cold smoothies. Rev up your inner heat with these warming spices and load up on cold-fighting fuel! Turmeric, cinnamon, ginger, and black pepper will leave you with the scent of fall and carrot, zucchini, spirulina and hemp seeds will leave you nourished AND satisfied. Providing this smoothie with it's beautiful dark-green color, Spirulina, is one of the world's most popular supplements, for a reason! Spirulina has even been shown to be more effective than an antihistamine in opening up the nasal passageway..so, get ready winter, here we come!
To make this smoothie even more delicious, we recommend slicing your carrot, zucchini and bananas ahead of time and storing in the freezer. You can also mix them together for a ready-to-go dump into the blender! Spices can be mixed together and added at once (minus the Spirulina). We love this Spirulina and Chlorella (with a broken cell wall for bioavailability), as it comes in easy to drop tablets. With this 4 month supply, you will have more than enough!
If you want to feel extra fancy with your on-the-go smoothie, we adore this large glass tumbler so you can view (and feel good about) your green-goodness! When you're done, rinse it out and stock up on 50 ounces of water for the day! Winter provides an extra challenge when it comes to hydration because very few people feel thirsty in cold temperatures. Try adding left over ginger slices to your tumbler to increase the desire to drink-up!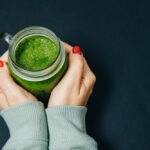 Winter Warming Greens in a Cup
Warming and nutritious smoothie loaded with greens, veggies, protein, and immune boosting properties.
Ingredients
1

tbsp

Hemp Seeds

1/2

inch

Fresh Ginger

1/4

cup

Organic Zucchini

raw and sliced

1

tsp

Turmeric Root, fresh

1

tsp

Cinnamon Powder

1

pinch

Black Pepper

freshly ground

1/4

cup

Organic Carrot

raw and sliced

1

tsp

Spirulina

1

cup

Dairy-Free Milk

Almond, Oat or Cashew

1/2

Frozen Banana

1

scoop

Vanilla Advanced Protein Powder

https://mharden.metagenics.com/ultrameal-advanced-protein
Instructions
Add all ingredients, except protein powder, to blender and puree until smooth. Turn blender on low and add protein powder just enough to mix (10-15 seconds). This is to preserve the integrity of the protein powder. Consume within 15 minutes!

(Note: take any left overs and pour into an ice cube tray. You can then add to future smoothies for a nutritious boost!).