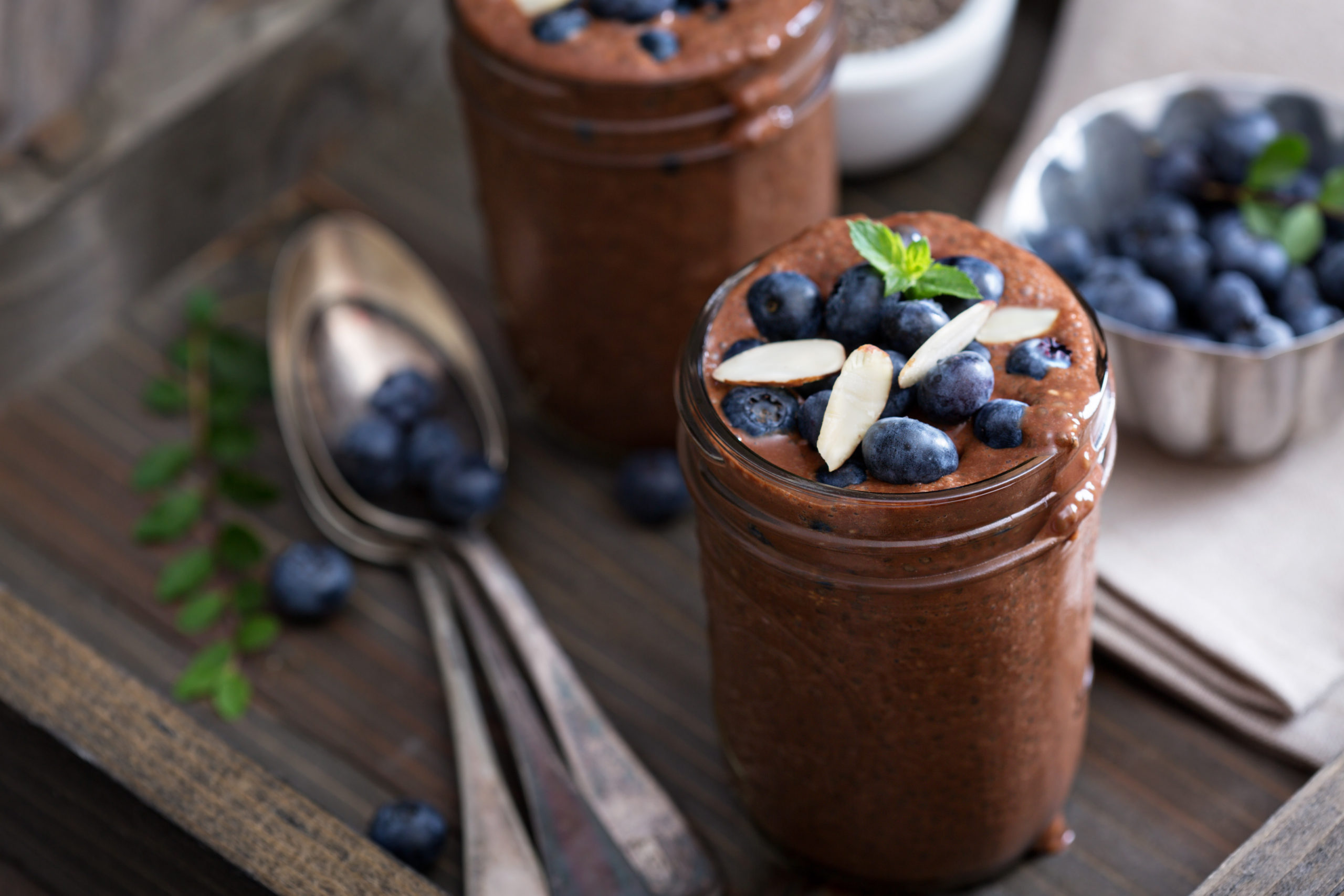 Cocoa, allspice, with a hint of orange and a creaminess that cannot be beat! This 6 ingredient pudding can be served for breakfast, snacks, or an afternoon pick-me-up. Who knew that the once popular chia pet would grow into a functional super-food?
Benefits of Chia
Did you know that just 2 tablespoons of chia seeds contain 4 grams of protein and 11 grams of fiber? Whoa! Chia seeds are the richest plant source of omega-3 fatty acids, containing all the 9 essential amino acids. Chia seeds are typically prepared in a liquid, as they absorb 10 times their weight from the medium in which they are soaked. 1/4 cup of seeds are typically mixed with 1-1.5 cups of liquid. Once the seeds soak up all this liquid goodness, they plump up and become gelatinous, with a delicious pudding at your disposal.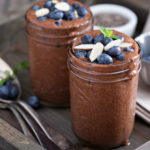 Chocolate Orange Chia Pudding
Refrigeration Time
30
minutes
Ingredients
4

Tbsp

Cacao Powder or Unsweetened Cocoa Powder

3

Tbsp

Maple Syrup

1/2

Tsp

Allspice

1

Pinch

Sea Salt

1/2

Tsp

Orange Oil/Orange Extract

1

Can

Coconut Milk

1/2

Cup

Chia Seeds
Instructions
Mix all ingredients into a bowl. Pour into individual serving bowls/cups. Cover and refrigerate for roughly 30 minutes (or more). Top with berries, slivered almonds, mint, or sliced oranges. This pudding is good for up to 3 days!
Like this recipe? You might also try Breakfast Made Easy (Overnight), Grain-Free Plantain Waffles, Baked Blueberry Pecan Oatmeal
References:
Chia Seeds. (2020, October 19). Retrieved January 09, 2021, from https://www.hsph.harvard.edu/nutritionsource/food-features/chia-seeds/