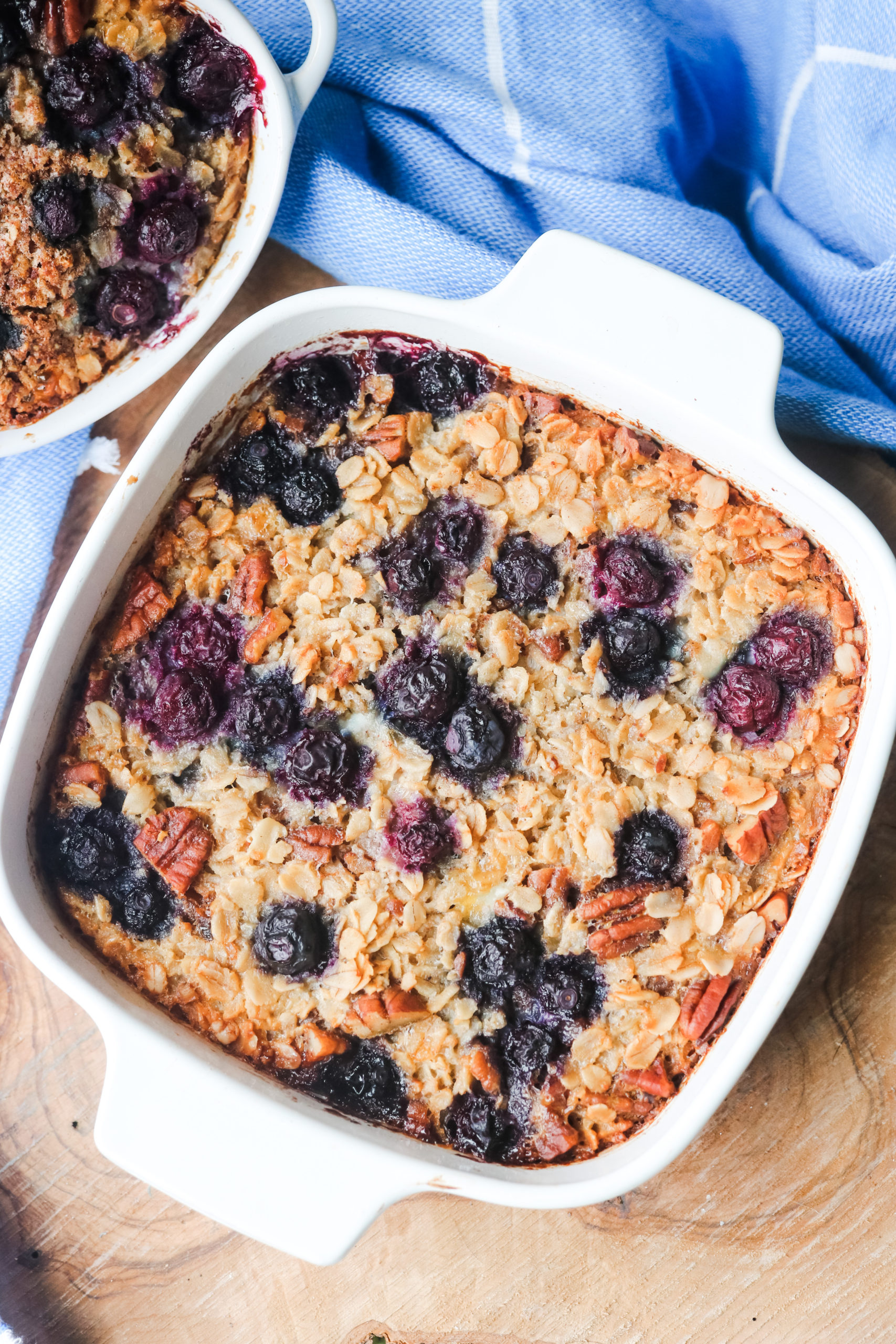 This crunchy, toasty, warm, blueberry-goodness comes with a hint of sweetness. With an after-taste of cinnamon and a fullness that lasts until your next meal/snack, this tasty treat is a winner! Breakfast on the go, dessert for the win, or a snack to satisfy. You decide.
Did you know?
Oatmeal can reduce the risk of elevated blood pressure, diabetes, weight gain, and help prevent hardening of the arteries. Lifestyle choices, such as diet and movement should be the first line of therapy for those with moderate cholesterol risk.
Creative ways to incorporate oats into your diet
Stick them in the blender to make oat flour and use in baked goods
Throw 1 tbsp into your morning smoothie to create a thicker and more satisfying texture
Sprinkle muffins or breads with oats prior to baking
Mix into peanut butter and spread onto an apple, pear, or your favorite fruit
Puree into soup for a thicker texture, avoiding refined and processed flour
Add to chia pudding, overnight oats, or sprinkle on top of some delicious coconut yogurt
Use them to make homemade granola
Use them in desserts for a healthier twist
Substitue croutons on your next salad with a handful of toasted oats.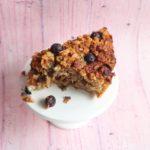 Baked Blueberry Pecan Oatmeal
Ingredients
2

cups

Old-fashioned oats

2/3

cup

Chopped Pecans

2

tsp

Cinnamon, ground

1/4

tsp

Nutmeg

1

tsp

Baking Powder

3/4

tsp

Sea salt

1 3/4

cup

Oat milk or milk of choice

2

large

Eggs

flax eggs can be substituted

3

tbsp

Melted butter or coconut oil

divided

3

tbsp

Raw honey

or add to desired sweetness

2

tsp

Vanilla

12

oz.

Fresh or frozen blueberries
Optional
Yogurt

Whipped cream

Fresh fruit
Instructions
Preheat oven to 375 degrees F. Butter/oil your glass baking dish, roughly 9 inches. Pour nuts onto separate baking sheet and toast for 4-5 minutes, or until fragrant.

In a mixing bowl, add the oats, toasted nuts, cinnamon, nutmeg, baking powder and salt. Stir to combine.

In a separate mixing bowl, add the milk, honey, egg, butter or coconut oil, and vanilla. Whisk.

Divide your berries in half. Place half in the bottom of your glass baking dish (fresh or frozen will work equally well). Cover the berries with the dry oat mix and then slowly pour the wet ingredients on top. You will want to make sure the wet mixture moves through the oats and covers any dry parts.

Sprinkle the remaining blueberries on top.

Bake for 40-45 minutes, until the top is golden and crunchy. Remove from oven and let cool.

Serve by itself, with whipped cream and fresh berries for dessert, or high protein yogurt and a sprinkle of honey for breakfast. This is best served warm, but is delicious at room temperature. Must be stored in fridge and will last for 3-4 days.
Chef's Tip: This slides out very easily from a buttered/oiled glass/ceramic baking dish, such as this one.