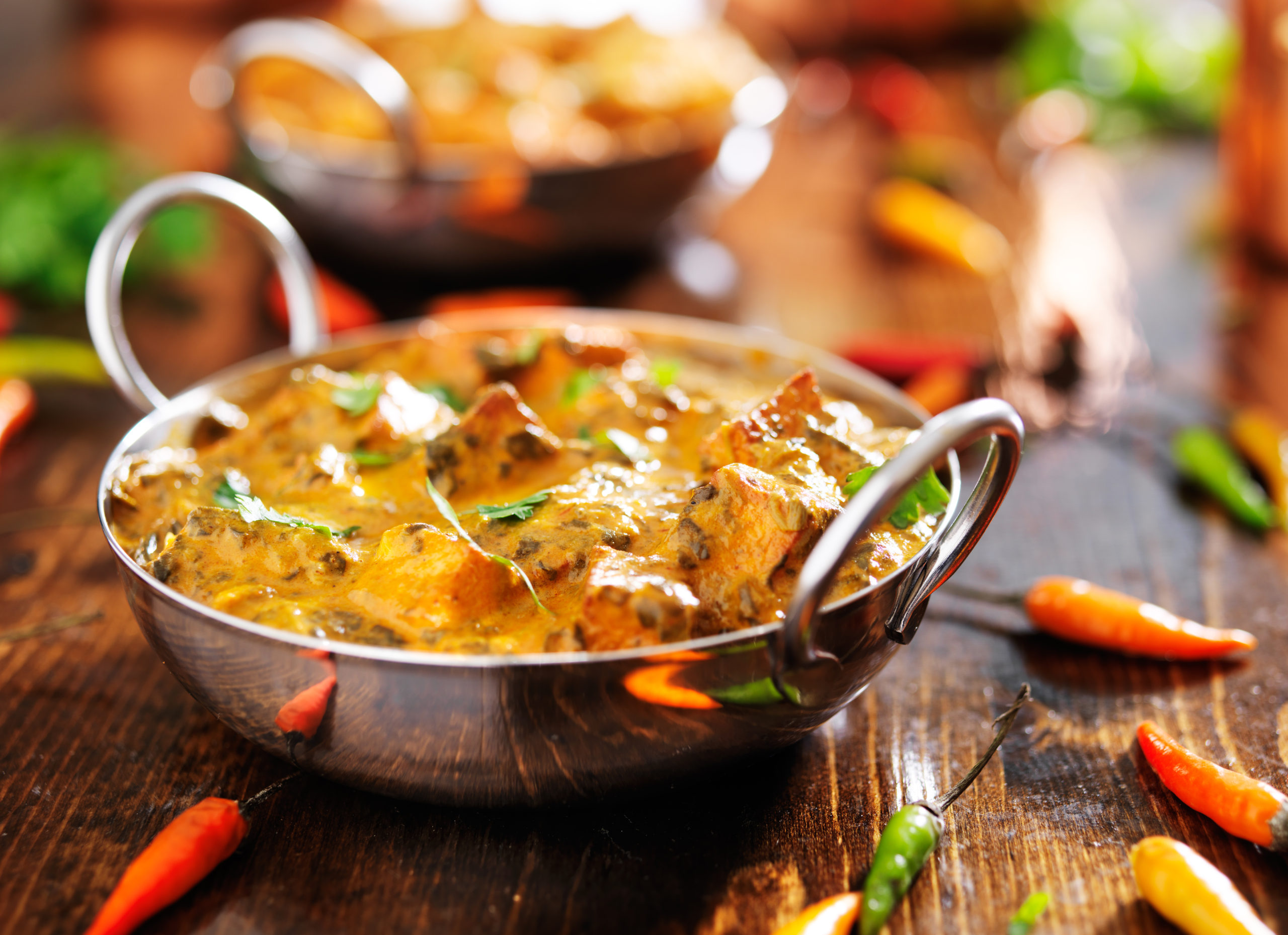 Is it not wonderful when you can complete a meal, from start to finish, in 30 minutes? With a one-pot clean-up! Yes, please! As a serious Indian food lover, I have very high standards. This recipe makes the mark! Dump all your ingredients in, push a button, enjoy!
If you have yet to join the Instant Pot scene, I implore you, do not wait any longer! I was very resistant, as I felt like my kitchen did not need one more gadget! Besides, I had a slow cooker and felt complete. Boy, was I wrong! My new friend, the Instant Pot, can saute, steam, slow cook, rice cook, make yogurt, has special settings for stew, beans, and the list goes on. Best yet, I can toss it all in the dishwasher, and clean-up is DONE! Remember having to brown your meat in a pan and then dump into your slow cooker? Or, having plans to slow cook and realize that it's far too late in your day to get it done? Not anymore. Dinner will be done in a flash and most importantly, it will taste as if it's been simmering all day.
This recipe is filled with delicious ingredients like coconut milk, Garam Masala, and other anti-inflammatory spices, including minced ginger. You cannot mess this up, walking away with healthy and gourmet-style Indian food in a flash.
To serve, you can skip the traditional rice and bump up your nutritional amperage by serving atop acorn squash, butternut squash, cauliflower rice, or even a sweet potato. In a food-emergency, I have heated up some frozen butternut squash or frozen cauliflower rice. If I had time to pre-think my food plan, I have steamed acorn squash in the Instant Pot. To add more texture to this recipe, stir in some frozen peas at the end. The variety is endless and all delicious! Enjoy and be sure to share! Or not!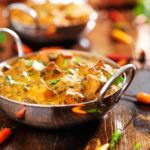 Ingredients
1

14 oz.

Can chopped tomatoes

6

Cloves

Garlic

2

Tsp

Ginger puree, fresh

1

Tsp

Smoked Paprika

1

Tsp

Turmeric

1/2

Tsp

Sea Salt

1

Tsp

Garam Masala

1

Tsp

Cumin, ground

1

lb

Boneless, skinless chicken thighs or bone-in breasts

4

oz.

Grass-fed butter, cubed

Coconut oil can be used for dairy-free

4

oz.

Full-fat coconut milk, canned
Optional
Chopped cilantro, to garnish

1/2

C.

Frozen peas

Cauliflower rice

Butternut squash
Instructions
Instant Pot instructions

Except for the butter and coconut cream, place all ingredients into an Instant Pot in the order listed. Be sure to mix well and submerge chicken into sauce.

Close the cooker and set for 10 mins on high, and let it release pressure naturally for 10 minutes. After that, release all remaining pressure.

Add the cut up butter and coconut cream. Garnish with cilantro.

It's best to let the sauce cool just a little before adding the butter and the cream to avoid having a runny sauce. Your sauce should be thick enough to coat the back of a spoon. Break chicken up into smaller pieces. Serve over cauliflower rice, butternut squash.

Serve over rice, or zucchini noodles