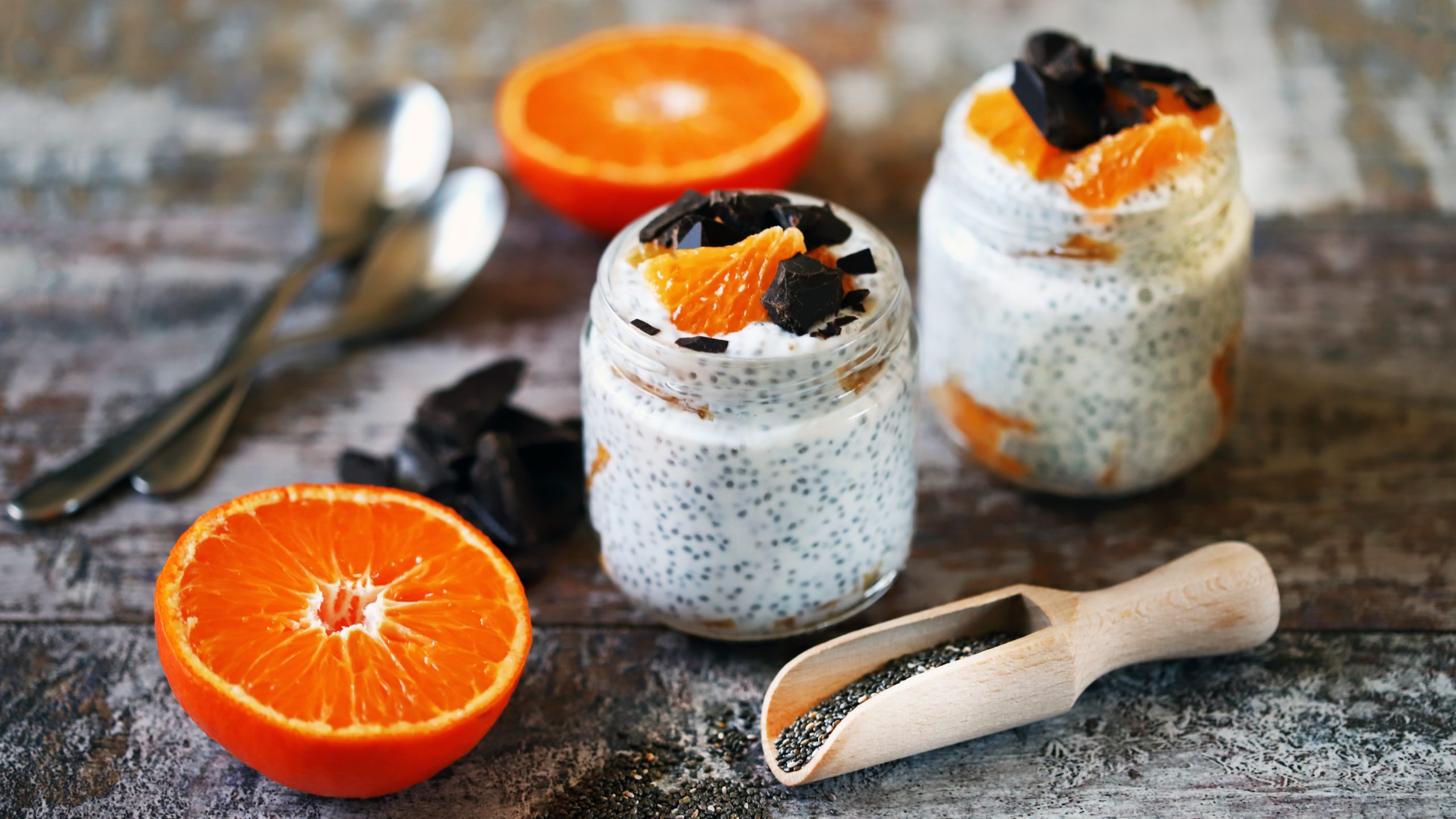 Oranges, cardamom, coconut, vanilla and chocolate come whirling together in this sophisticated, refreshing and very satisfying trio. You aren't truly an adult until you eat oranges with chocolate. Sorry, not sorry.
What kind of dessert is better than one that takes literally 5 minutes to mix together? Exactly! None. Besides how quickly this comes together, does it not look fancy? You're unlikely to have guests to impress with our current social environment, but impressing yourself is a win of it's own! Ready to impress?
Read here for more chia inspiration or to learn more about the benefits of chia seeds!
What's the deal with Cardamom?
Cardamom has a strong, sweet, pungent flavor and aroma, with hints of lemon and mint. Cardamom can be added to coffee, tea, baked goods, and is even used to spice meat. This fabulous spice is the 3rd most expensive spice in the world, but trust me, a little goes a long way! Not up for the price tag? It is a flavor hard to match or beat, but in a pinch, you can mix together equal parts cinnamon, nutmeg and ginger.
Chef's Note: My absolute favorite dairy-free coconut yogurt, Culina, comes in the cutest glass jars. This yogurt has absolutely no fillers, preservatives or garbage and if flavored, comes sweetened with maple syrup. I warn you.. with all their delicious flavors like (Bourbon Vanilla, Strawberry Rose, Blueberry Lavender, Mango Orange Blossom, Sour Cherry Almond, and Peach Cashew Butter), your glass jar repertoire will grow pretty quickly! When the yogurt is finished, save your 3-5 oz. glass jars and fill with chia pudding! In our home, they have also been repurposed into saving small craft items, bath salts, used for painting, storing baby food, and homemade dressings!
Have a neat way to repurpose your glass jars? Share with us in the comments below!
Lastly, if you are looking for pure citrus oils with no alcohol, extracts, or funky oils, here you go! You're welcome!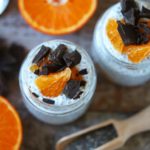 Orange and Cardamom Chia Pudding
Refrigeration Time
15
minutes
Ingredients
1

13.5 oz. Can

Coconut Cream

1/4

Cup

Chia Seeds

1/2

tsp

Orange Extract

1/2

tsp

Cardamom

1

tsp

Vanilla
Optional Toppings
Chocolate Shavings

Orange Zest

Sliced Oranges
Instructions
Mix all the ingredients into a bowl. Combine well and pour into individual serving cups. Allow to set in fridge for 15-20 min and enjoy! This pudding will be good for up to 3 days, if it lasts that long!