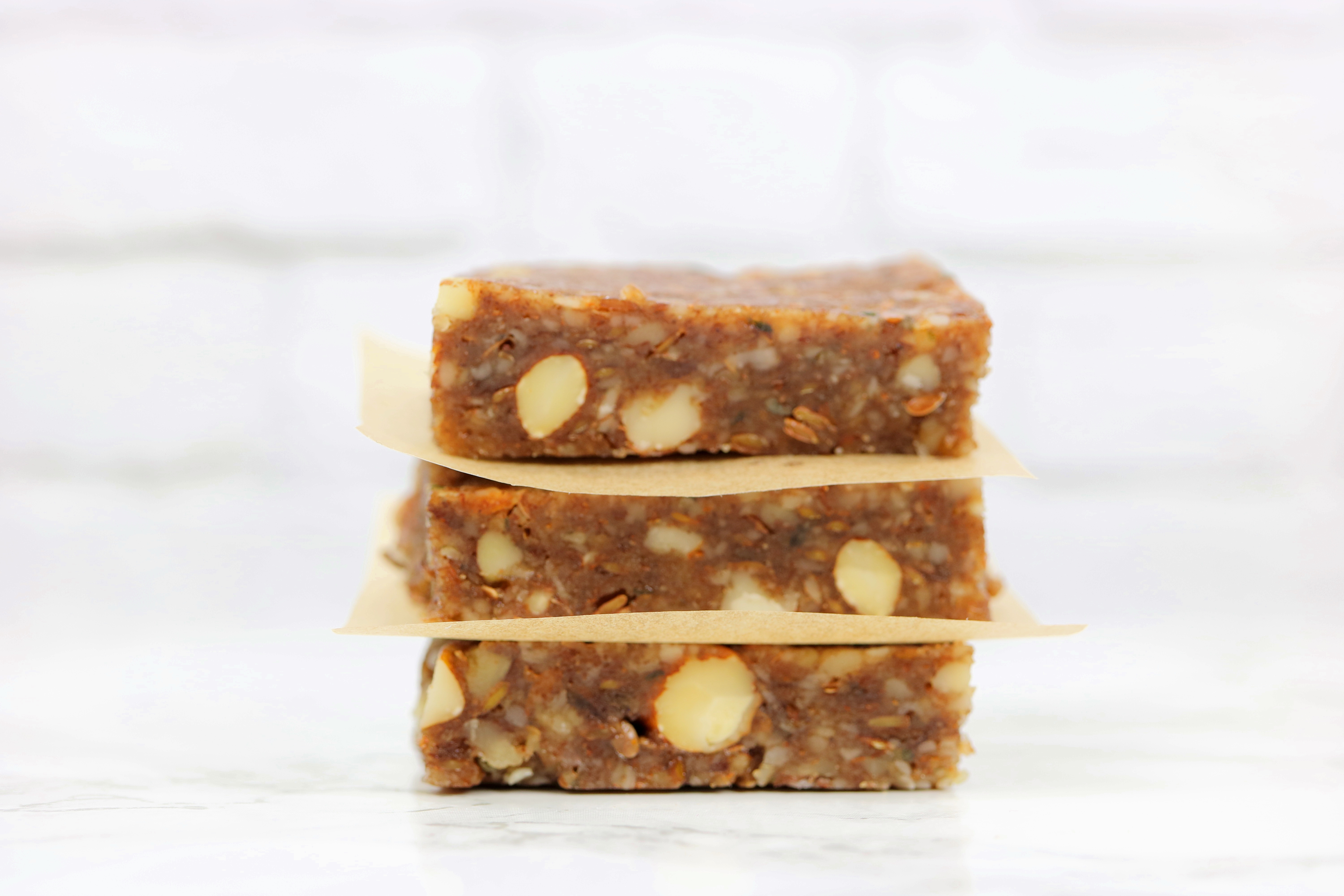 It's a mix between caramel, pecan pie, and all things fall. With 12 grams of protein per serving, this tasty treat can be enjoyed for breakfast, dessert or a post-workout protein pick-me-up.
The addition of flax and hemp add a great source of omega-3's. Savor the sweet, rich, and buttery flavor of the pecans, mixed with the flavors of fall. Top that with a heap of collagen to improve hair, skin, nails joints, ligaments, and tendons. Looks like you actually can have your cake (or pecan pie) and eat it too!
This collagen powder is the absolute best and can easily be incorporated into more than just your favorite protein bars. Stir it into coffee, mix into smoothies, or add into your overnight oats. Not only has this great collagen helped the appearance of my skin, but it has definitely made my knees a bit more youthful! Ready to get your protein on? Or pie on? Both?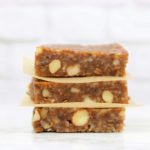 Caramel Pecan Pie Protein Bar
Ingredients
2

Tsp

Pumpkin Pie Spice

1/2

Cup

Collagen Powder

10

Medjool Dates

1

Cup

Raw Unsalted Pecans

1

Cup

Raw Unsalted Almonds

1

Tbsp

Flax Seeds

1

Tbsp

Hemp seeds
Instructions
Place dates and collagen into blender and puree until smooth. Add in the remaining ingredients and mix until it comes together, but not so much that you have created a nut butter.

Place into silicon 8 x 5 loaf pan. Cover with parchment paper, roll flat with a glass and place into freezer. After roughly 30 minutes, you should be able to cut into 8 perfectly sized protein bars. Store in fridge and enjoy!