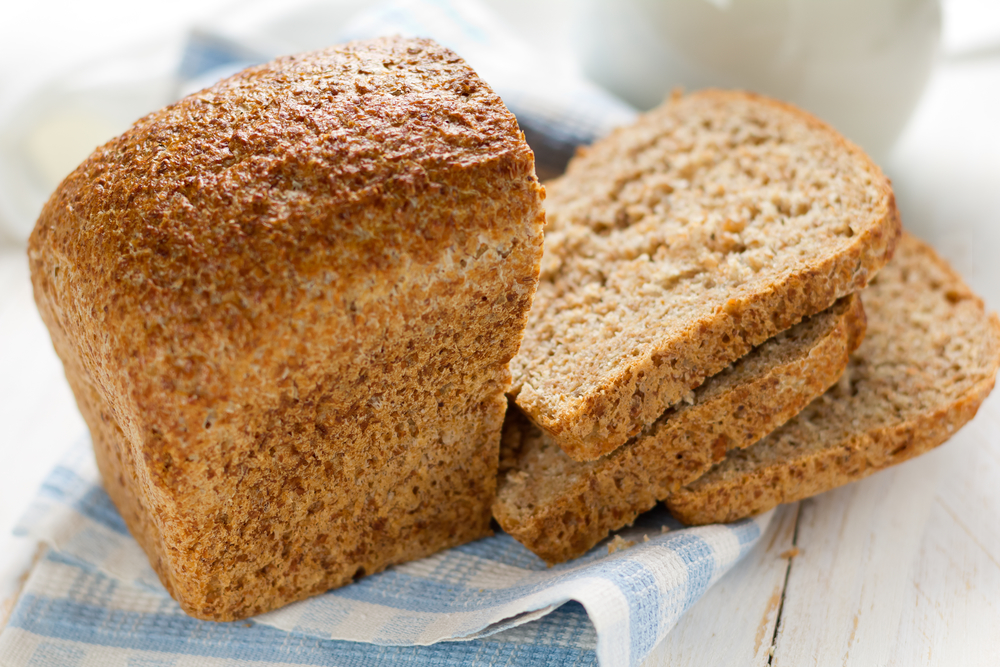 Paleo and bread. Do these two words even belong in the same sentence? Now they do! You're hungry. You feel for something filling, but light. Satisfying, but wholesome. You want it to tantalize your tastebuds, but not stretch your pants. It shouldn't take long to prepare. In fact, it cannot take long to prepare. You are far too busy for that! This paleo "bread" will do just the trick. With heart healthy flax, almonds, and apple cider vinegar, you are doing your body a service!
This wanna-be bread is so close to the real thing, you are certain to trick the crowd. It holds together like bread, makes a great sandwich, is moist (but not too), firm (but not dry), and remarkable (at the very least). The best part is, it's not bread, it's protein! Boom. Where has this paleo bread been all my life?! Ready, set, let's eat!
Chef's note: This 3 lb bag of unblanched Almond meal simply means that the product uses the entire almond. No processing has been done to remove the skin from the almond, leaving it intact. My motto is, "the less man has touched it, the more I should eat of it."
Secondly, Dr. Mark Hyman, guru of Functional Medicine, recommends Organic Arrowroot Flour as the component to a healthy grocery list in under 20 minutes.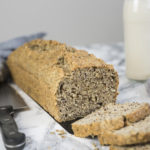 5 Minute Paleo Blender Bread
Ingredients
1

Cup

Almond Meal

1/2

Cup

Flax Seeds

2

Tsp

Baking Powder

3/4

Cup

Arrowroot

1/3

Cup

Coconut Oil

4

Eggs

medium

1/2

Tsp

Sea Salt

1

Tsp

Apple Cider Vinegar

1/4

Cup

Water
Instructions
Preheat oven to 350 degrees. Place all ingredients, except sunflower seeds (optional) into blender. Puree until smooth. If using sunflower seeds, add to blender and hand-stir. Scoop out the entire mix and pour into greased loaf pan. Spread evenly with butter knife/spatula.

Bake for roughly 35 minutes. Bread should be crispy and browned on top. Let cool. Slice and serve with your favorite nut butter, cheese, pesto, olive spread, or hummus.
Love this? You might also enjoy our 20 Minute Paleo Irish Soda Bread!