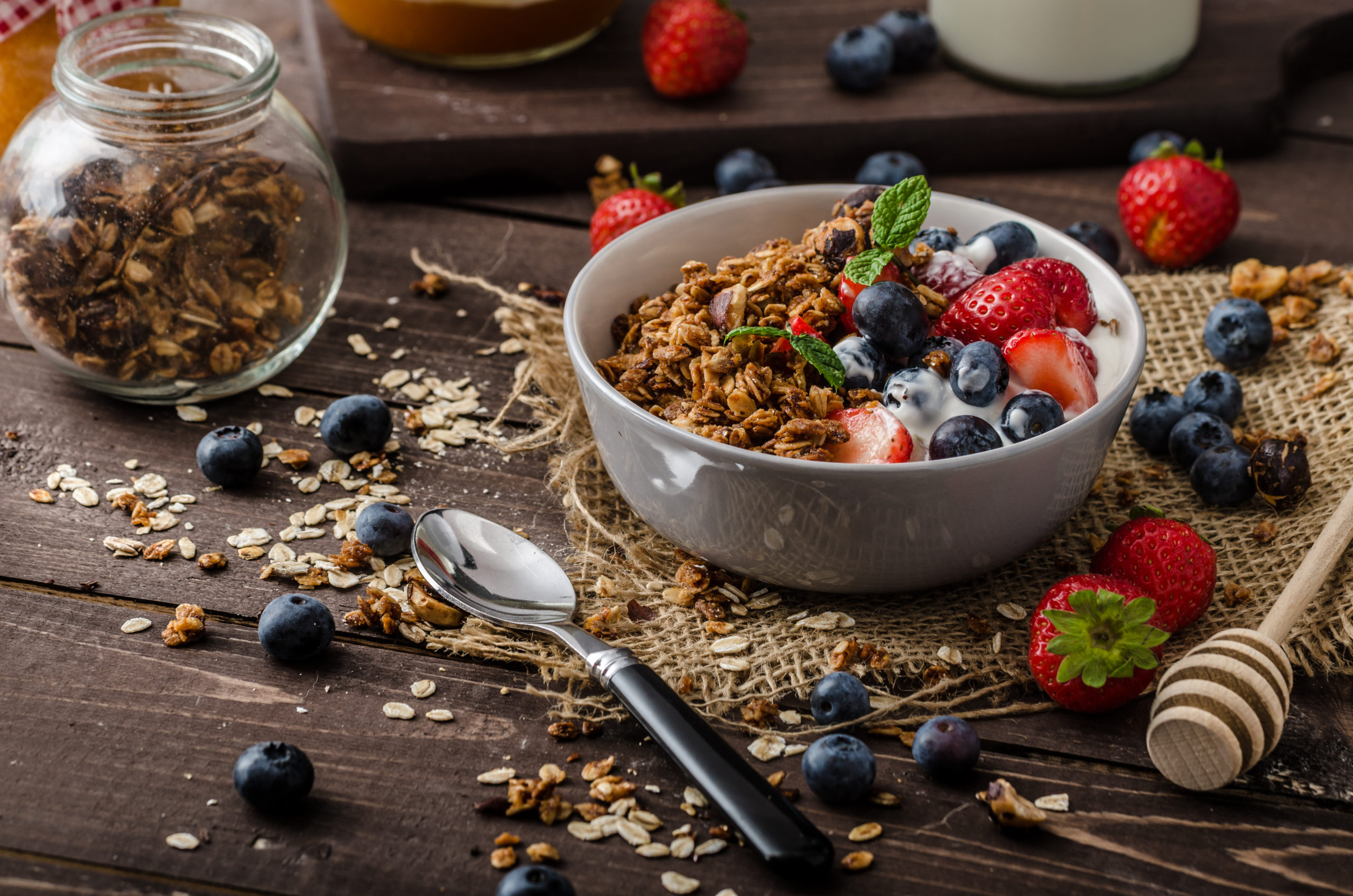 Two of the most popular questions we receive: "What cereal can I eat?" and "What is the best granola to buy?" This recipe answers both. Store bought granola is ALWAYS laden with sugar in one form or another. This banana sweetened granola is a true gem. It crisps up to perfection, lasts for weeks, and is packed with hemp hearts, providing a rich nutritional profile, and almost 10g of protein for every 3 tablespoons!
Essential fatty acids cannot be produced by the body and are thus, essential to obtain through the diet. The average American gets far more inflammatory omega-6's than heart-healthy omega-3's. Loaded with omega-3's and heart-healthy nuts, this recipe is sure to give you a heart-healthy dose of essential fatty acids.
Omega-3's have been shown to protect brain health, heart health, reduce inflammation, improve skin conditions, and even reduce joint pain. So, eat on, eat on!
Lastly, nearly every ingredient in this recipe is a source of fiber, known to help with weight management, satiety, gut health and balancing blood sugar.
Note: In addition to adding omega-3's to the diet, it is important to supplement with them, as well. It is likely impossible to get all one needs from dietary sources. Here are some of our favorites with guaranteed purity: BiOmega (High quality, ultra-pure, fish oil supplement), MetaKids DHA (concentrated, purified source of omega-3 fatty acids to support healthy brain function in children), or MetaKids DHA & D3. For our vegan friends, OmegaGenics EPA/DHA 300 from Algae is a great alternative.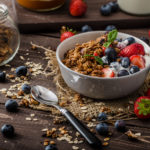 Protein Packed Banana Sweetened Granola
Ingredients
5

Cups

Gluten-Free Rolled Oats

1/2

Cup

Hemp Hearts

1/2

Cup

Shredded and Unsweetened Coconut

1.5

Tsp

Cinnamon Powder

1/2

Tsp

Sea Salt

1/2

Cup

Nut Butter of Choice

We love walnut and peanut butter!

1/4

Cup

Coconut Oil

1

Tsp

Vanilla

1

Large

Banana
Optional
2

Tbsp

Honey/Maple Syrup

1/2

Cup

Raisins

1/2

Cup

Chopped Nuts/Seeds
Instructions
Set oven to 300 degrees F.

Combine dry ingredients and lay onto baking sheet.

In a small sauce pan, heat the wet ingredients until they have melted together. Pour wet ingredients over the dry ingredients and mix well, until all granola bits are coated. It helps to take a spatula and squish around.

Split the mixture onto two separate baking sheets and bake for 30-35 minutes. Stir every 10 minutes to get a nice and even toasty crunch.

Let the granola cool completely before storing in air-tight containers. It will last for weeks!
Recipe Notes
For an added sweetness, a few tablespoons of honey or maple syrup will get you there. However, if you are loving the unsweetened life, as we are, the banana and raisins do the job!
We have made this with peanut butter, homemade walnut butter, and almond butter. All are delicious and you cannot go wrong!
Enjoy with fresh berries, yogurt, or your favorite dairy-free milk!