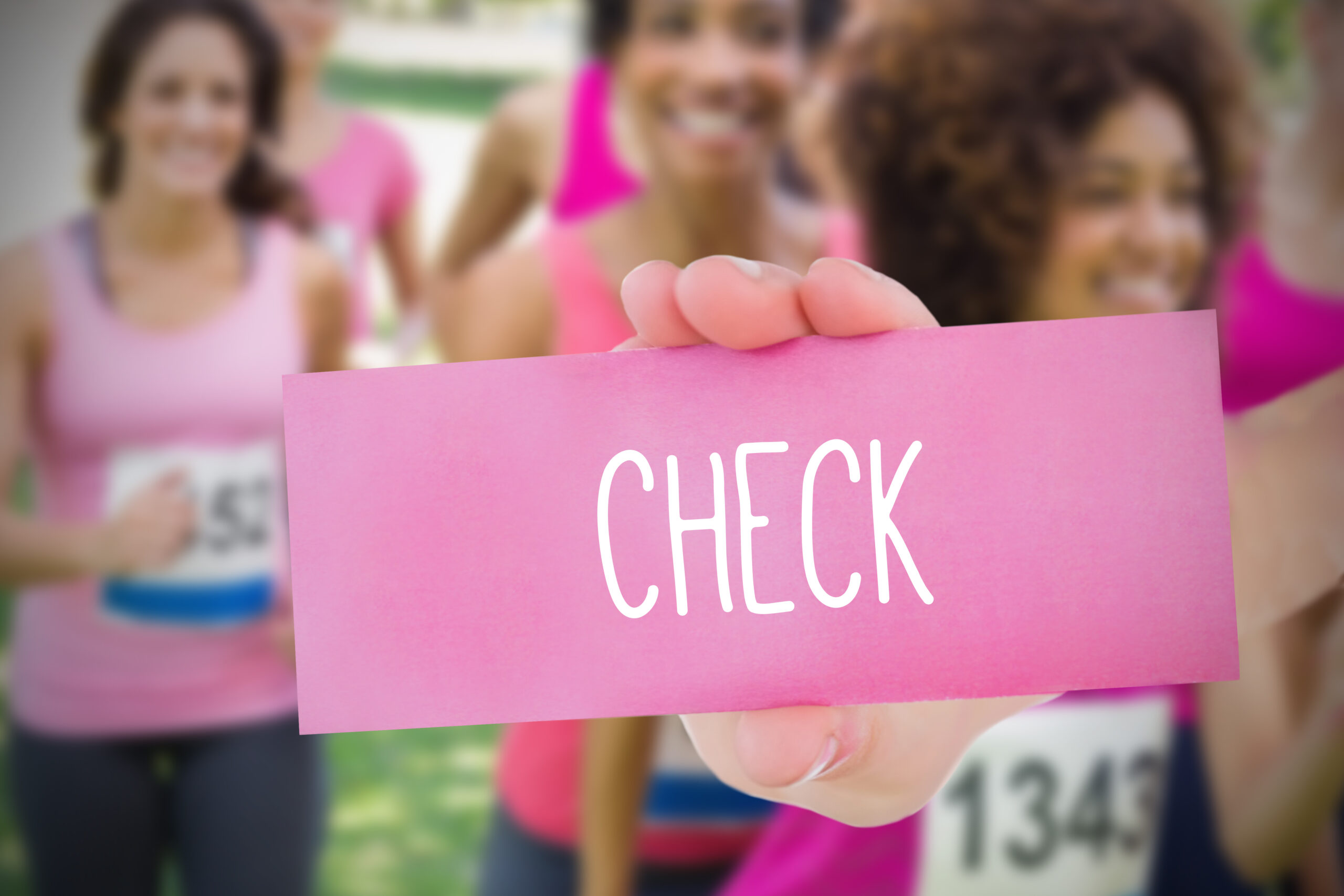 October. The month that is dressed in pink. If you have gone through the fight yourself, or stood beside someone who walked (or is walking) this journey, this time surely means more to you. Why do we make such a giant deal about it? Because women are caretakers. We are wives, daughters, mothers, employers, employees, chefs, organizers, event planners, the family Uber, the pet care-taker, the tutor, the cleaner, the disciplinarian, the counselor, the personal secretary, and the list goes on. What job do we tend to throw at the bottom of the list? The one "that can wait until later". Because after all, "it won't happen to me". Until it does. The month of pink serves as a reminder to us all..to stop, pause, and give your breasts some attention. Early detection is key to winning this war!
Why do we put it off? We are busy. It can wait. We're too young. We've lived this long, it won't happen now. It sounds scary. It's not pleasant. We hear stories of squished breasts, cold environments, and rude technicians..or have lived to tell about it. However, I'm here to speak to that little voice inside of you! Avestee Women's Imaging Center gives you ZERO excuses to put it off! From a welcoming and inviting entrance, to the warm cloth robes and private experience, you really have no excuses. Let someone watch your kids while you have an hour to yourself. Say the word "mammogram" to your boss and leave them little to argue with. Dim lights, soft music, a relaxing environment, and best of all..humans that care, are awaiting you at your appointment. They offer walk-in appointments and have convenient locations around the city. Aside from a spa-like experience, as compared to the sterile and cold environment of a typical mammogram, Avestee also utilizes 3D mammography. When used in combination, the 2D/3D mode provides a higher cancer detection rate, and less need for additional screenings. Are you hearing me? This is the reminder you needed. Self-care is not self-indulgence…it is self-preservation. For all that you give back to the world, you owe this to yourself.

To those of you who have walked through the fire, come out the other side, and carry buckets of water for those who are preparing for heat..we thank you. We thank you for your bravery, your courage, your resilience, and your ability to keep fighting for other women. For those of you who are just sliding on your boxing gloves, remember who you are. You are fierce, you are strong, and we stand with you. For those of you who fought breast cancer until the end, we honor you and we thank you for the legacy of love you left behind. It is because of you that we will continue to fight and bring awareness to this month. So, in honor of all women.. we would like to share with you a story of hope, encouragement, and light.
Jessica's Story
I have always been proactive with my health. I never missed my annual checkup and mammogram. I would say I was very proactive with keeping up with all my yearly checkups.
On December 29, 2014, my life was forever changed. I was diagnosed with stage 2 invasive ductal carcinoma. Breast cancer! Never in a million years would I ever think that I would have breast cancer! No family history of breast cancer and I thought I was somewhat healthy. I worked out, but my weight was up and down my entire life.
I knew I had a long road ahead of me, and all I could think about was, I'm not ready to die. Fear, anxiety, and uncertainty flooded my mind. What did I do wrong? What could I have done to prevent cancer? Was I going to die? My son was 12 at the time, active playing sports. I was running my own business and working full time. I remember looking in the mirror after my first chemo, and thinking to myself, "how am I ever going to get through this"?
I knew I needed to make changes to my diet, and really focus on healing my body from the inside out. After finishing 6 months of intense chemotherapy, bilateral mastectomy and reconstruction and continuing treatment for another 12 months after surgery, I knew my body needed to heal.
Having breast cancer has been a blessing in disguise. It has forced me to turn to food as medicine. I began to research foods that prevent cancer, foods to help detoxify all the chemo that ran through my veins, and how to keep a healthy mindset and stress out of my life.
I took it a step further and enrolled in a plant-based nutrition course online. What an eyeopener that was! I knew that I needed to incorporate plant nutrition in my diet, not only to prevent disease, but to lead by example to others facing breast cancer, and to my own family. So much disease can be prevented by making changes in the foods we eat and by moving our bodies.
Also, keeping stress levels down, deep breathing, meditation, and meal prepping for success.
I remember clearly after my 2nd surgery, I wanted to prove to myself that cancer didn't win this battle, that I won this battle. I was a runner prior to my diagnoses and decided to prove to myself that I was in control, not my cancer diagnoses. I ran a ½ marathon 3 weeks after my revision surgery. It wasn't my best time, but it was the most meaningful, impactful race I had ever done. When I crossed that finish line, I was in tears. I just proved to myself that I can do anything I put my mind to, believing that I am in control, having faith and a whole lot of determination.
I have failed numerous times with trying to lead a healthy lifestyle. I have given up, and just accepted being unhealthy and overweight. I have been on every diet under the sun. I hated the way I felt and the way I looked.
Don't wait until a life-threatening disease is discovered before making that one simple change. Believing that YOU have the power to create a healthier lifestyle for you and your family. I have learned: you must WANT to change, you must believe that you can do all things through Christ who strengthens you, and it is ok to ask for help.
Has it been an easy Journey? No. Am I perfect? No. But finding like-minded people who believe in food as medicine, finding a tribe of women to work out with and getting my family involved in leading a healthy lifestyle has created a steppingstone to a healthier life.
I hope that I never see cancer again, and I will continue to educate myself on leading a healthier lifestyle, cutting out sugar and processed foods from my diet and eating more plants. My life is so much better knowing that my family is healthier and by my example, my son is leading a healthy lifestyle. I also have to say that having great physicians who encourage healthy living has been a blessing to me! Thank You, Dr. Harden, for always encouraging me to lead a healthy lifestyle and for being a part of my wellness journey! I'm not perfect but well on my way to living a healthier version of myself!

Like this article? You might also like Top Harmful Chemicals in Your Beauty Regimen, Toxic Clean, and Non-Toxic Skincare Products That Actually Work