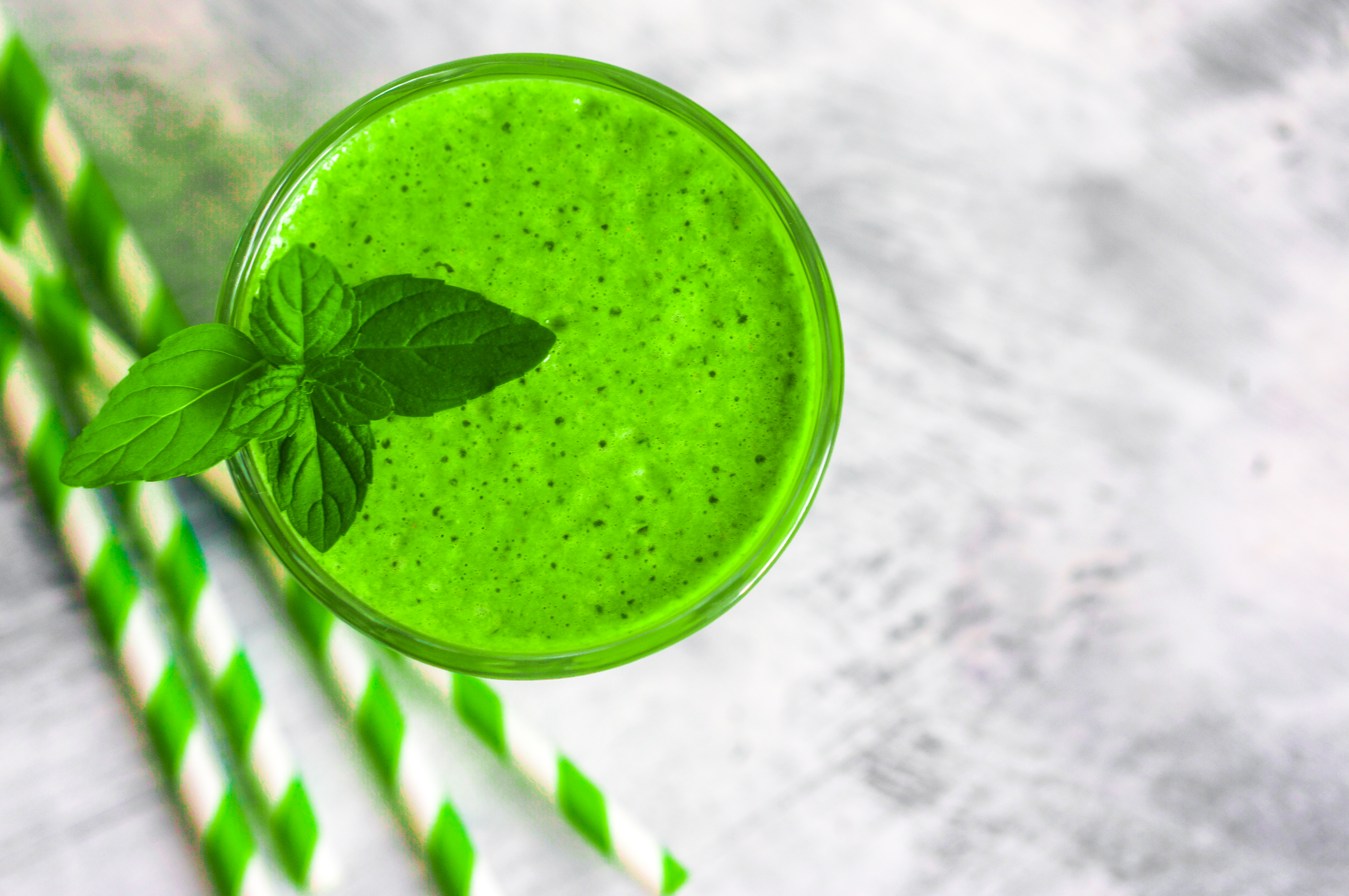 If you are like me, you gag at the thought of drinking a sea vegetable in your morning smoothie. Not anymore! I promise after you give this a try, you will delight at the sight of your green energizing algae!
Ingredients:
1/2 banana
2 Whole sprigs of fresh mint
1/2 to 1 cup, milk of choice (homemade almond milk is my favorite!)
1 tsp Spirulina (my brand of choice, found here. It is pesticide, herbicide, gluten and GMO FREE)
1 serving of premium protein powder, vanilla (medical grade, purity, found here)
8-10 Ice cubes (Ice can be replaced by a frozen banana, if you have one on hand!)
Directions:
Place banana, mint, ice, and milk into high-speed blender. Blend until there are no visible chunks of mint. Put blender on low and mix in protein powder and Spirulina. Enjoy!
Why the hype over Spirulina? If seasonal allergies are holding you hostage, you might find great reason to befriend this little seaweed. According to the University of Maryland, Spirulina works to stop the release of histamine and thus protecting against those lovely seasonal side-effects of sneezing, eyeballs jumping out of their sockets, and runny noses. Additionally, Spirulina is, gram for gram, one of the richest sources of iron, protein, antioxidants, and essential fatty acids. SO.. Go get your sea-green on!
Need more breakfast ideas, but tired of eggs and avoiding grains? Click here to download this fabulous PDF recipe guide to entice your taste-buds!
References:Spirulina. (n.d.). Retrieved January 27, 2018, from https://www.umm.edu/health/medical/altmed/supplement/spirulina