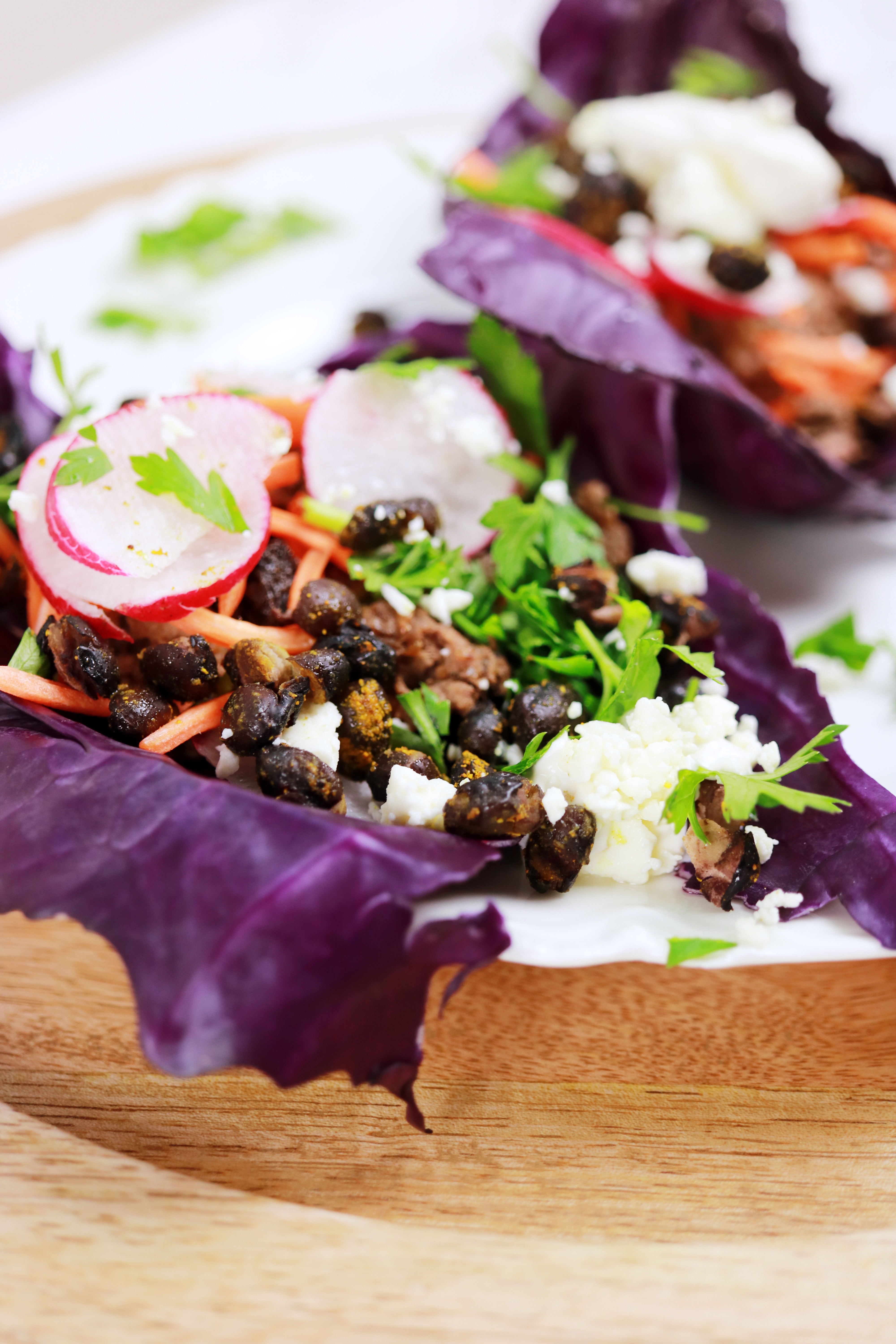 This simple recipe packs a lot of flavor into a colorful cabbage wrap. Don't let the different ingredients overwhelm you. This recipe uses a North African spice blend, Ras El Hanout, but can be made with whatever ingredients you have on hand! Quickly broil black beans in a spice mixture, sautée protein on stovetop, mix together 3 ingredients for a lemon sauce, and lay out wrap toppings. Voila! Dinner in a pinch!
Benefits of Purple Cabbage: Anti-Inflammatory
The rich, deep, purple of this beautiful cabbage is due to anthocyanin polyphenols. This is a fancy word for super-antioxidants, with strong anti-inflammatory properties. This cabbage is mild in flavor and sturdy enough for a beautiful wrap. Skipping the processed grain and replacing it with this super-food is a small change with a large impact. Top this beautiful cabbage with flavorful protein, roasted black beans, and a handful of colorful veggies, for a feast. Spread out whatever toppings you have on hand and let your family members feast! Not only will your eyes be happy, but your bellies will be satisfied!
**NOTE: Ras El Hanout is a North African spice blend, typically used in Moroccan dishes. Its name translates to "head of the shop" and typically refers to the best spice blend that the shop has to offer. This organic spice blend contains coriander, turmeric, cardamom, sea salt, black pepper, clove, cinnamon, garlic and nutmeg.
Additional Uses
Ras El Hanout can also be used to flavor quinoa, rice, chicken dishes, bean burgers, or on your Roasted Chickpeas to Please.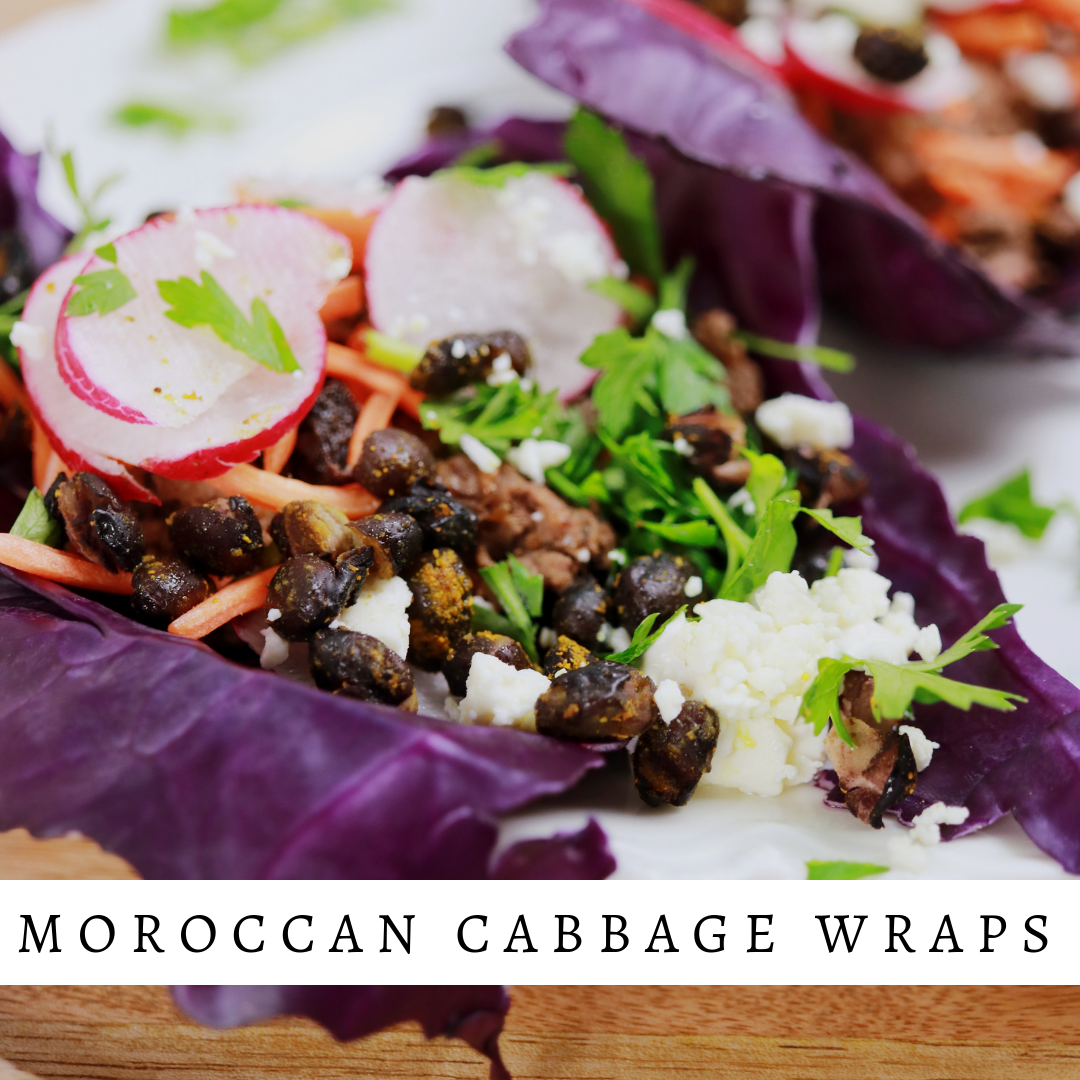 Moroccan Cabbage Wraps With Creamy Lemon Sauce
2018-09-11 13:07:01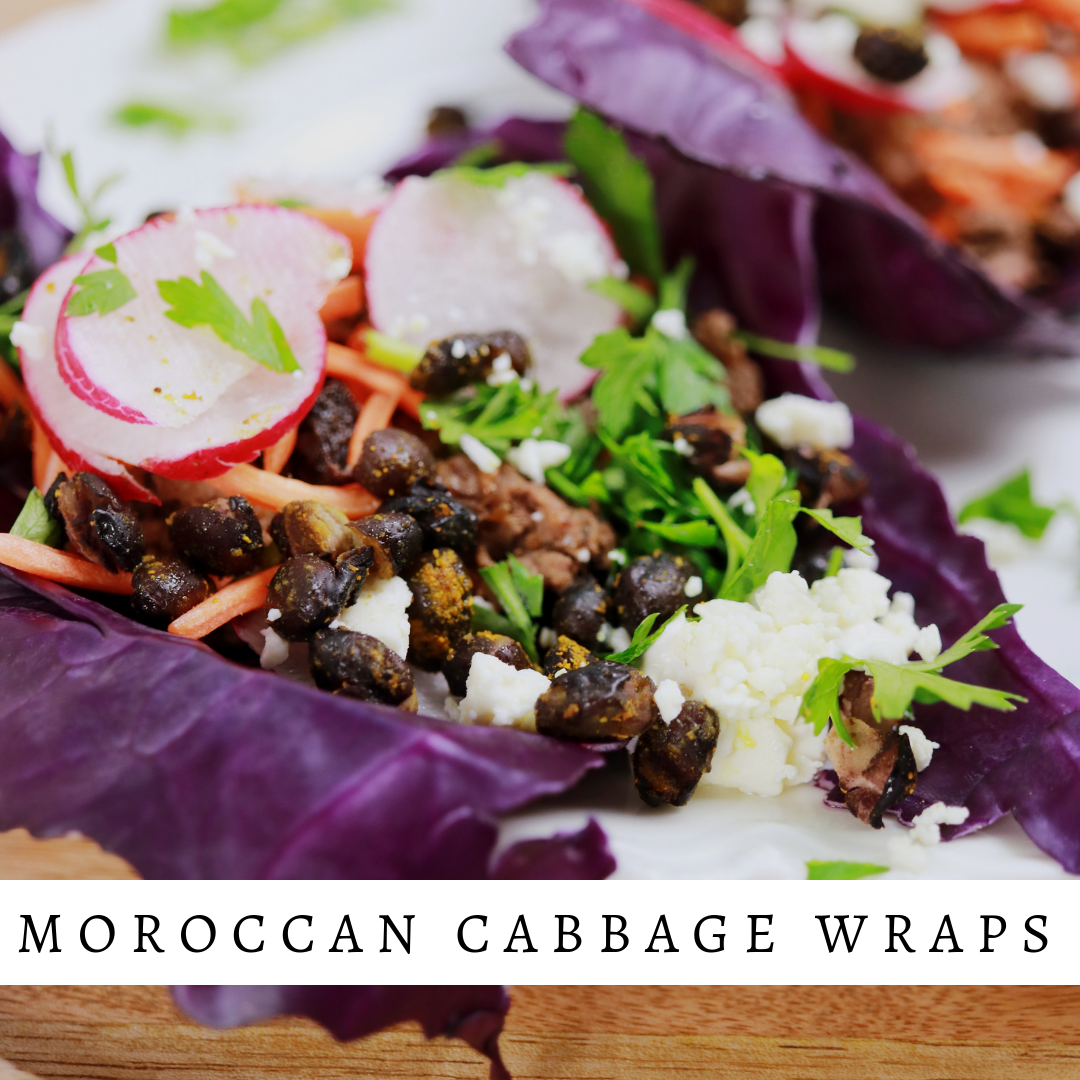 Serves 4
Ingredients
1 Head Purple Cabbage
1, 15 oz. Can Black Beans, rinsed and drained
1/2 C. Organic Fresh Parsley
4-5 Organic Radishes, sliced
1 C. Shredded Carrot
1/2 C. Feta Cheese
1/4 C. Raisins
1 lb. Ground Meat of Choice
1 Tbsp Fresh Lemon Juice
1/2 C. Organic Sour Cream
1/4 tsp. Garlic Powder
1 Tsp. Dried Oregano
1 Tbsp Curry Powder
2 Tbsp Ras El Hanout Spice Blend
2 Tsp Avocado Oil
For Beans
Heat oven to broil. Rinse and drain black beans. Dry, thoroughly, between paper towels to remove any excess moisture. Coat beans with 1 Tbsp curry powder, sea salt, and 1 tsp avocado oil. Broil for 8 -10 minutes (or until slightly crispy) stirring occasionally, to prevent burning. Remove beans from oven and set aside.
For Meat
Over stovetop, heat 1 tsp avocado oil. When oil is hot, add in ground meat of choice. Season with Ras El Hanout spice blend, salt, and pepper. When meat is thoroughly cooked, roughly 15 minutes, remove from heat and set aside.
For Sauce
Mix together sour cream, lemon juice, garlic powder, oregano, and sea salt. Set aside.
For Serving
On large platter, set out toppings for cabbage wraps to create an efficient self-serve buffet. Spread sliced radish, large cabbage leaves, feta cheese, roasted beans, chopped parsley, shredded carrots, raisins, and dipping sauce, into separate piles.
Fit-Fierce https://fit-fierce.com/