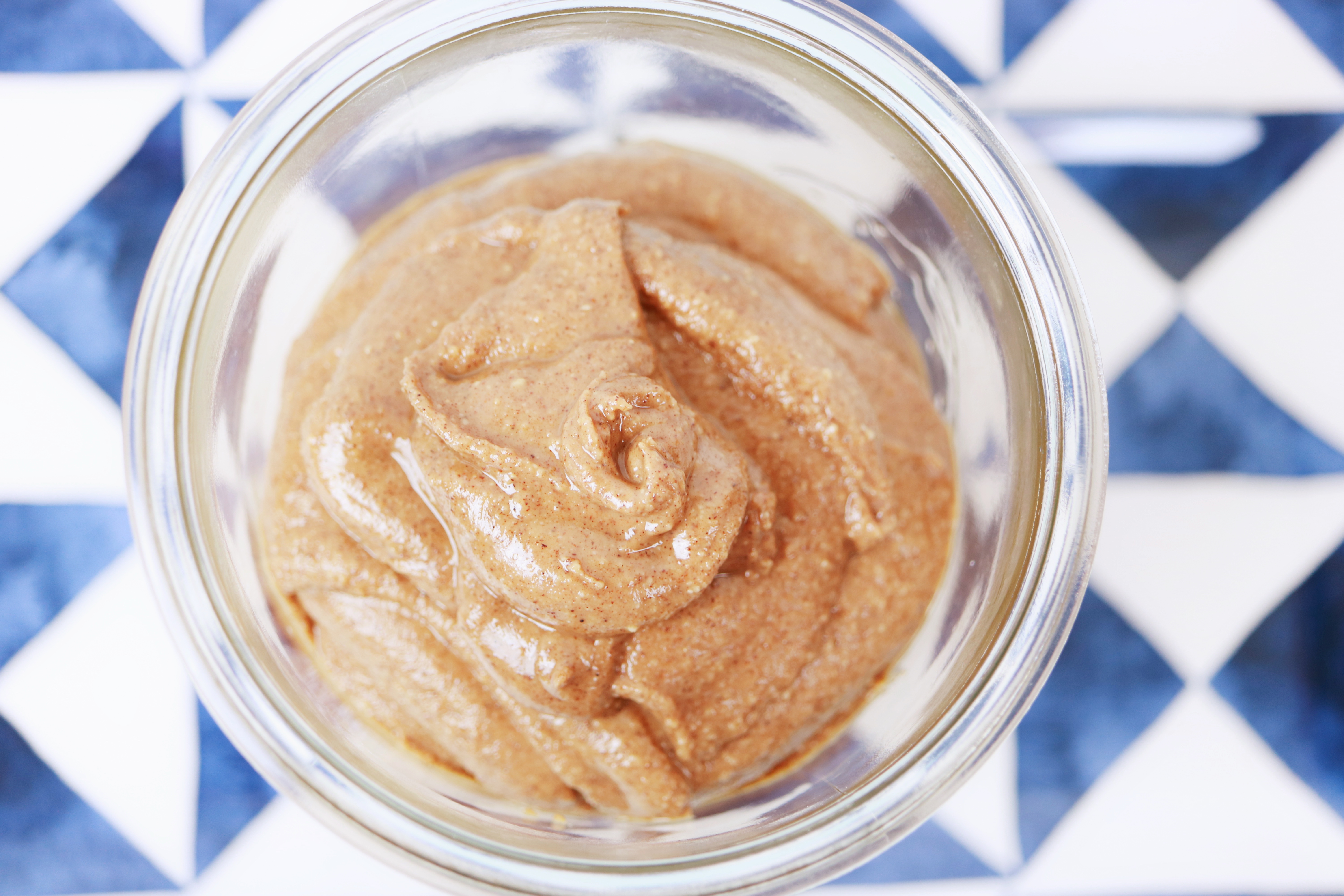 This might possibly be the best thing I have ever eaten. If you love peanut butter, this recipe will blow your mind, putting every other peanut butter to shame! Furthermore, it's full-bodied, creamy, a tad sweet, and bathed in cinnamon-y goodness. Lastly, costing only $3.99 to make, this homemade cinnamon peanut butter won't be breaking any banks today.
Of course, I cannot imagine making this without my trusted Vitamix. If you don't have one, this recipe might be your motivating factor. Being able to turn a bag of roasted and unsalted peanuts into, possibly, the best thing you have ever eaten, is far superior to any talent one could own. Prepare to impress!
Items Needed:
With only 5 ingredients necessary, this simple recipe can be whipped up just in time to feed hungry little mouths. A bag of roasted and unsalted peanuts, organic raw honey, organic cinnamon powder, organic avocado oil (for its neutral flavor), and Himalayan sea salt, creates the perfect storm. Who knew!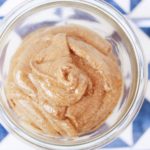 Homemade Cinnamon Peanut Butter
Ingredients
1

16 oz.

Bag of Roasted, Unsalted Peanuts

1

Tsp.

Raw Honey

Optional

6

Tsp.

Cinnamon Powder

2.5

Tsp.

Avocado Oil

1/8-1/4

Tsp.

Sea Salt
Instructions
Add all ingredients into blender and blend until very creamy. **Note: If you do not have avocado oil, melted coconut oil should work just fine. Both avocado and coconut oil have a very neutral flavor.

Once nut butter is smooth, you can stir in raisins, if desired. Peanut butter can be stored at room temperature for 2 weeks.
If you like this recipe, you might also love our Navy Bean Blondie With a Twist