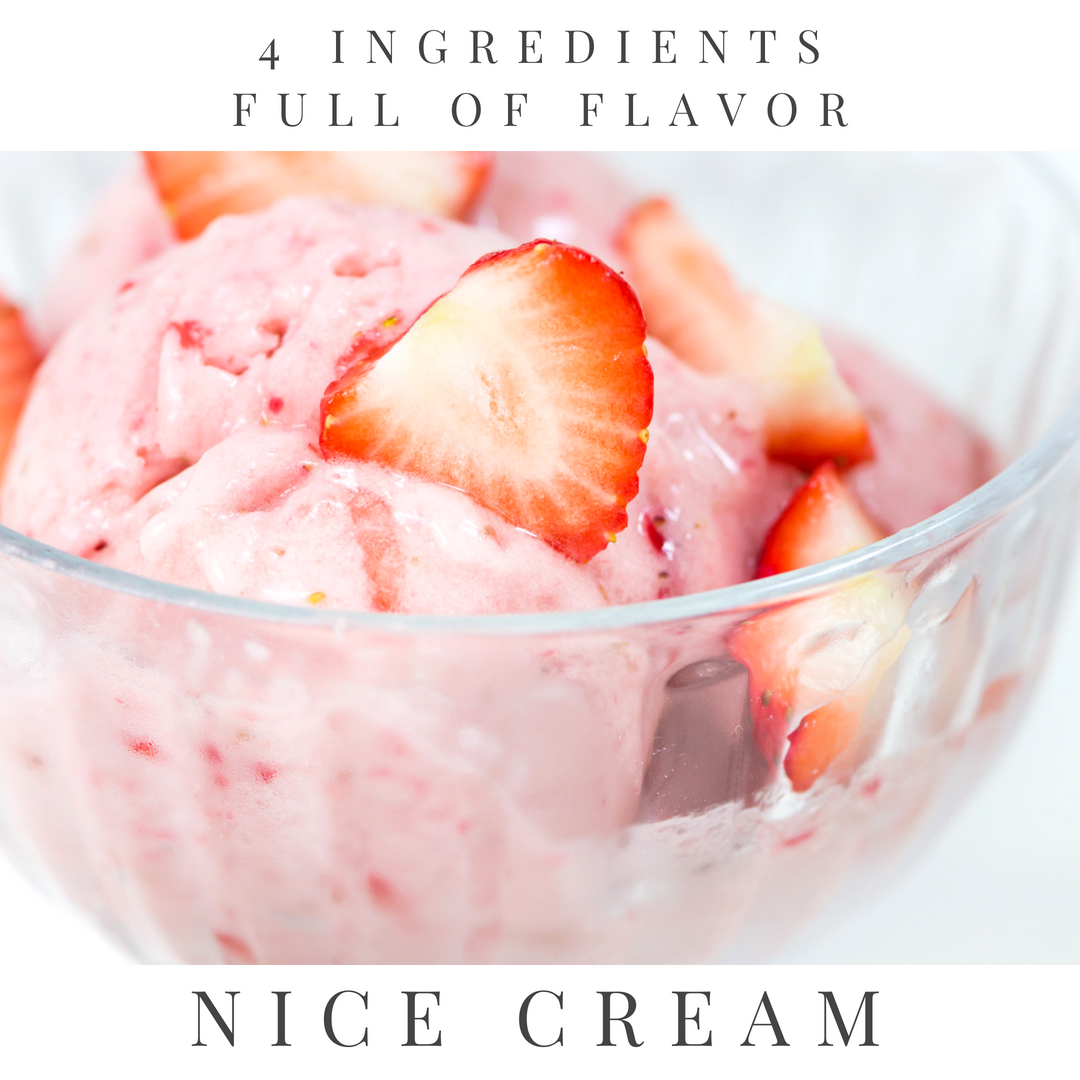 Summer is in full swing and dreams of ice cream are upon us. We often sacrifice our health goals for momentary pleasure. Not anymore! This 2 step ice cream has limitless varieties and can satisfy little humans and big ones, alike.
Change it Up
Almond milk can be replaced with any milk of your choice. Additional combo ideas include peaches and cinnamon, cherries and vanilla extract, strawberry and lime or mango and pumpkin pie spice. Toppings include mini chocolate chips, shredded coconut, slivered almonds, or even a pure mango puree.
Chef's Note
Lastly, although this recipe can be accomplished in any blender, my ultimate favorite is the Vitamix. If I were to be stranded on a desert island, this would be my one item of choice! Turn those coconuts into coconut butter and nut milk, create green-mango smoothies, seafood soups, and island dips. It's like having a magician at your fingertips! This is THE one item in our kitchen that gets used EVER.SINGLE.DAY. We start our day with a green smoothie, end it with frozen nice-creams, and make soups, hummus, dips, sauces, purees, and stews in-between. The best part is the manufacturers guarantee. My dad had a 10-year old Vitamix replaced by the manufacturer. 10 years, folks! That's enough time for me to go from a college graduate to a mother of 2 and a dog! Here's to many happy blendings to come!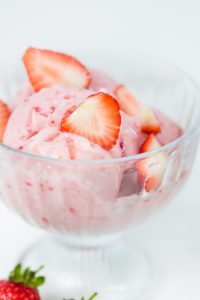 Vegan Strawberry Banana Nice Cream
2018-06-26 12:54:09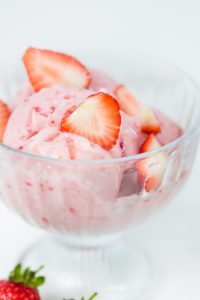 Serves 6
Ingredients
• 2 bananas, sliced and frozen
• 1 cup strawberries, sliced and frozen
• ¼ cup almond butter (creamy)
• 1 cup almond milk, or milk of choice
Instructions
Place all ingredients in blender. Blend until smooth.
Fit-Fierce https://fit-fierce.com/