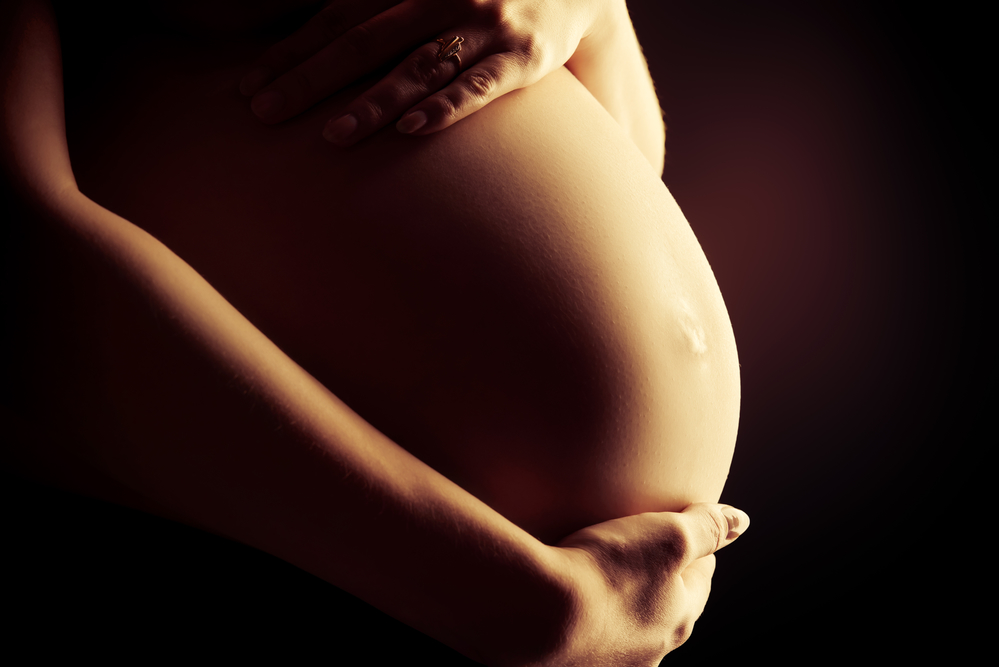 Wouldn't you invest in anything necessary to make stretched ligaments, stretched skin, sore muscles, back-ache, changed posture, and an 30 extra pounds feel a little bit better? Me too! Thus, it's time to update that baby shower registry a bit early.. Here are some top-rated products to help you get through the next 9 months (and beyond) with a little less discomfort.
Pregnancy Support Belt. Lets face it, exercise is hard enough without being pregnant. Get to the end of that second trimester and it becomes less and less bearable with that growing bump. Have you ever tried running without a bra on? You wouldn't dare! Then, why would you exercise without a pregnancy support belt? Feel the pressure melt off of your over-worked back, belly, and feet. According to OB-GYN, Dr. Michelle Harden, most women prefer the relief that a pregnancy belt with shoulder straps can provide.
Body length, pregnancy pillow. Can I just say that this is a slice of heaven? This body pillow feels like you are sleeping on a bed of clouds. Enough said. In addition, this particular pillow is free of pesticides and harmful chemicals, hypoallergenic, and has an antimicrobial cover. This pillow will serve you into breastfeeding, and naps that go far beyond pregnancy. Even without that beautiful bump, this pillow is worth every penny!
Yoga Toes. As those feet begin to widen and swell, shoes may get a little cramped and toes begin to feel the pain. Due to those fabulous pregnancy hormones, ligaments stretch and feet can begin to flatten. These fabulous little guys help to relieve foot pain, strengthen toes, improve the foot arches, increase circulation in the feet and legs, and even stretch the muscles of the legs. What's not to love about any of that? I purchased mine here. Side note: these are not meant to be worn while walking around. Be sure to take some much needed time to put those feet out of commission for a bit, while using your yoga toes!
A Fabulous Pair of Supportive Shoes. My sweet husband happened to walk in the door with these gems one day. I'll be honest. I have never, EVER, had such a comfortable pair of flip-flops in my life. It's like walking on marshmallows. The price-tag, however, matches the claim. If I hadn't tried these on, I would never believe that a pair of flip flops could cost so much. But boy, is it worth it. These are more comfortable than my running shoes… to the point that I take on a 2.2 mile walk in them, on most days of the week!
Fish Oil. Not only does baby need that EPA and DHA for brain and eye development, but mom needs it too! Additionally, fish oil is great at reducing inflammation, joint pain, and changes in skin. The challenge? Finding a pure source. It's best NOT to have your EPA/DHA combined with your multi-vitamin/prenatal. The best sources will come in it's own gel cap and have third party testing (meaning that the seller sends the product out to a non-related third party to do a non-biased quality check for purity). The last thing we want is to introduce heavy metals into that beautifully growing baby! Believe it or not, over-the-counter products are not regulated as they should be. I know what you're thinking "It's okay, because I eat a lot of fish." Wrong. Watch this video to learn more!

Prenatal Vitamins. Yes, you are probably taking them..along with dyes, artificial flavorings, and maybe even sugar. WHY? It can be quite the challenge to find a prenatal that contains pure nutrients, minus the junk. Dr. Harden recommends this product to all of her patients. What makes them any different, you ask? "CellSentials Prenatal Vita-Antioxidant and Prenatal Core Minerals are carefully formulated by a team of experts in nutritional science. Consequently, they contain safe levels of the purest ingredients. They are manufactured according to GMPs that are mapped after pharmaceutical level GMPs. This gives Prenatal CellSentials excellent potency and quality. Prenatal Vita-Antioxidant goes beyond normal prenatal supplementation. It contains additional nutrients, such as vitamin K, choline, and USANA InCelligence Technology™ Complex."
Rosehip Oil for Stretch Marks. Post-shower, rub this organic, unscented, toxin-free oil from the seeds of rosebushes, all over that beautiful belly. Better yet, have someone do it for you! A moment of relief is coming your way! Lastly, Rosehip oil has shown to prevent and heal scar tissue, acne, moisturize hair and skin.. and more! Click here to read all about it!
Maternity Bra for your Growing Bust: Like it or not, those bras will start to feel tight. It's time for a bra that expands with you and leaves no mark behind! Not only does proper support feel amazing, but it helps to prevent breast-drop. It should feel as comfortable when you have it on, as the moment when you take it off. Many moms have reported this as their favorite maternity bra, which also doubles as a nursing bra. WIN-WIN! Lastly, it is not only seamless and wireless, but allows one-hand access, which trust me, will be much needed once baby is in-arm!
Do-it-all Diaper Bag. Last on the list, but certainly not least in priority, is a diaper bag for a super-mom. This bag certainly does it all and the ratings agree. Not only does it come with a plethora of pockets for organization, but detachable straps (which allows you to use it in many different ways). Not to mention, disposable bags for dirty diapers (with a citrus scent!), light colored linings to see what you are storing (so that it's not a black hole!), a memory foam changing pad (lucky little baby), as well as 2 exterior insulated bottle pockets (to keep them warm OR cold). Umm…yes, please!