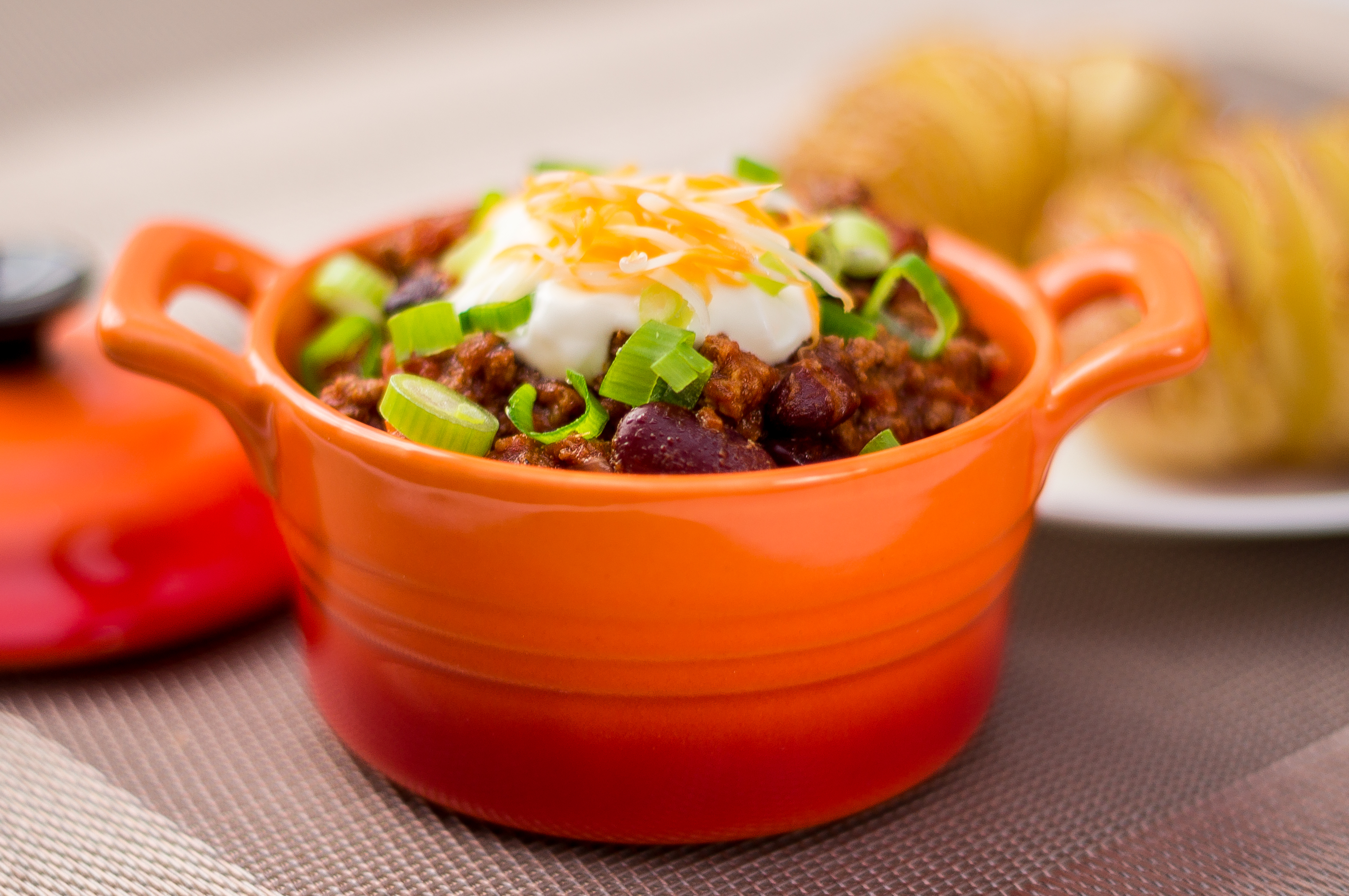 With hearty sweet potatoes that are packed with beta-carotene, high amounts of fiber, and potassium, this recipe is sure to impress anyone! Did you know sweet potatoes are considered one of the world's super foods? This recipe uses orange sweet potatoes, which according to the Harvard School of Public Health, are highest in beta-carotene. This rich source of beta-carotene is what allows the sweet potato to play such a major role in disease prevention and human health.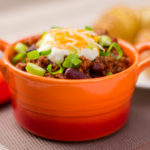 Killer Sweet Potato, Beef, and Bean Chili
2018-02-07 20:22:16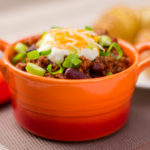 Serves 6
Ingredients
• 1 red onion, diced
• 1 tsp fresh garlic, minced
• 2 lbs lean grass-fed ground beef
• 1 (15 oz.)can organic tomato sauce
• 2 cans (15 oz.) organic, diced tomatoes
• 1 can (15 oz) kidney beans
• 3 Cups of organic chicken or beef broth (low sodium)
• 1 cup organic carrots, diced
• 2 medium organic (orange) sweet potatoes, diced
• 1 tsp thyme
• 2 bay leaves
• 1-2 tbsp. chili powder
• 1 tsp oregano
• Optional: red pepper flakes, jalapeno or Pepper Jack cheese, sour cream, avocado
Instructions
Add ground beef to pot and brown. Stir in onions, carrots, sweet potato and garlic. Let soften for 5-6 minutes. Add in the rest of the ingredients. Let simmer (without lid) for 45 minutes, until sweet potatoes are tender. Top with sour cream and cheese. Relax and nourish.
Fit-Fierce https://fit-fierce.com/