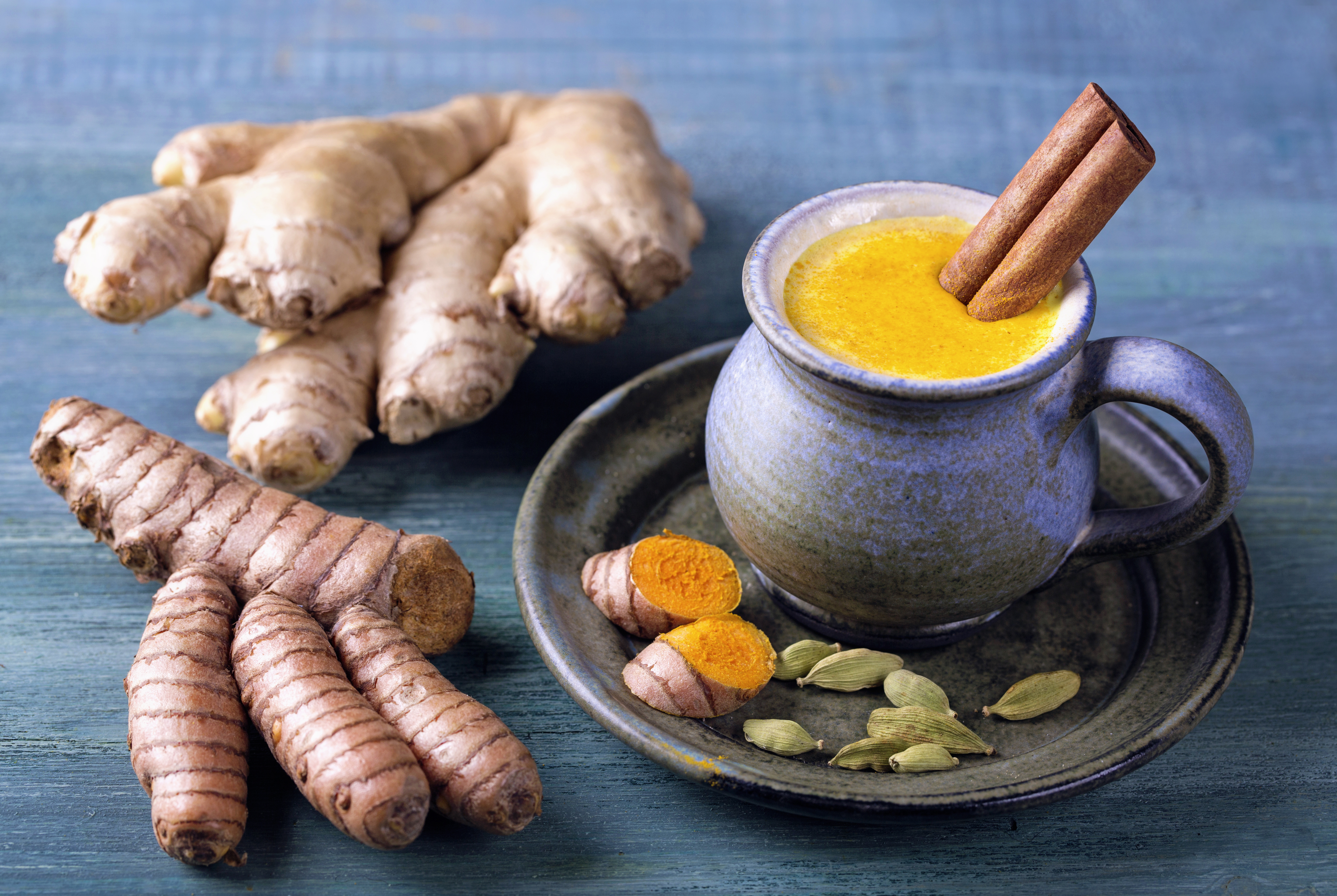 This golden milk latte will awaken your senses, soothe your soul, and calm your mind. We aren't kidding! It really may be just that good!
Why Turmeric?Turmeric has been used for its medicinal properties in Asia for centuries! Furthermore, it is rich in antioxidants, which are thought to increase lifespan. In addition, a study done on fruitflies, shows a significant increase in the mean lifespan of the fruitflies given 1mg, daily. Furthermore, it is thought that the mechanism through which turmeric is effective, is by increasing the activity of superoxide dismutase (SOD), one of the body's greatest antioxidants! So, other than curry, how does one increase their intake of this spectacular spice? A daily dose of turmeric tea, of course! Lastly, this golden milk is delicious, simple to make, and besides soothing the soul, may add years to your life (if not life to your years!).
Where Can I Find it?
Certainly, this spice blend can be made from scratch, but life is oftentimes too busy to concoct mixture of 6 different spices. Therefore, you can buy the pre-made mixture of spices. It was very challenging to find a brand that has no added sugar, sweeteners, or artificial anything.. AND still, was organic. This brand includes black pepper, which has shown to increase the absorption of turmeric in the body. As a result, it's as delicious as it is good-for-you!
Ingredients:
1 tsp. Golden milk spice blend (my personal favorite, found here).
1 tbsp. organic almond butter
1 C. of filtered water
1-3 medjool dates or a dash of honey
Recipe:
Place all ingredients into blender and blend until smooth. This can be served warm or cold! Sit back and sip on!
**Note: If you have homemade almond milk on hand, this can be prepared even faster! Simply mix 1 cup of warm almond milk with 1 tsp of golden milk spice blend and VOILA!
References:
Suckow, B. K., & Suckow, M. A. (2006). Lifespan Extension by the Antioxidant Curcumin in Drosophila Melanogaster. International Journal of Biomedical Science : IJBS, 2(4), 402–405.