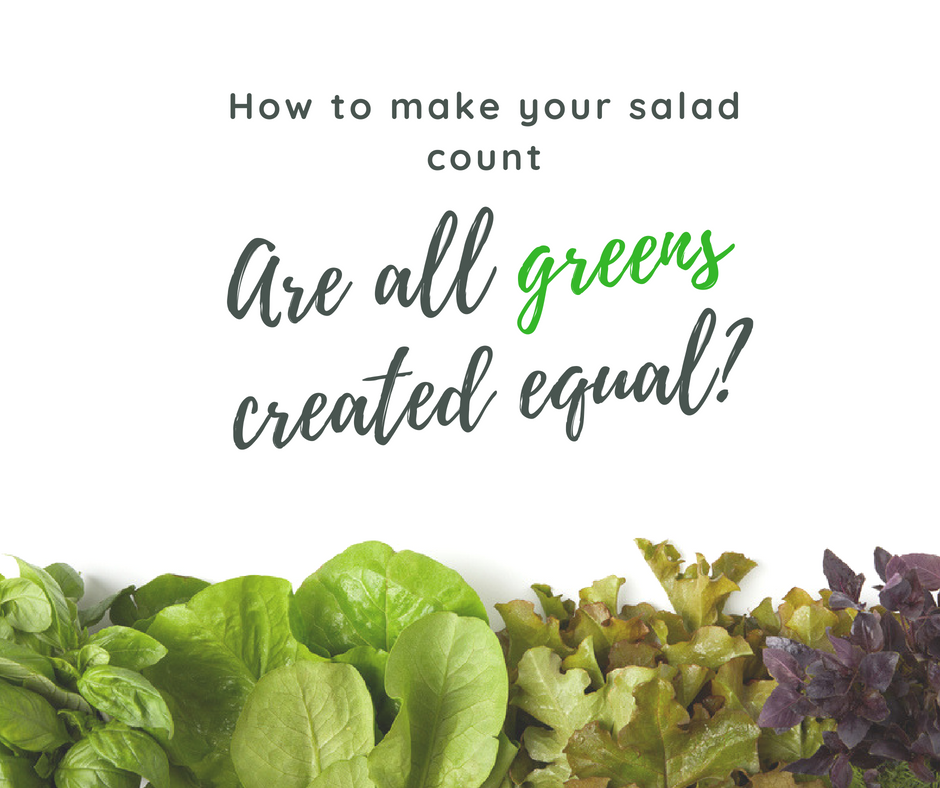 A salad is a salad, right? Wrong! The CDC has listed the top salad greens, according to nutritional density. It turns out, just because it's green, doesn't make it worth your while. Try mixing it up and switching out that romaine for something a little more powerful. Here are the top powerhouse greens to pimp your salad:
1. Watercress
This superfood carries more vitamin C than an orange and is easily incorporated into salads with mild greens, thrown into smoothies, or gently sautéed as a side for your fish.
2. Chinese Cabbage
This delicious green is mild and crisp; a perfect star ingredient for a summer salad. This green tends to soak up the flavor of whatever it is cooked in. It is best thrown into soups or your weeknight stir-fry in the last minutes of cooking.
3. Chard
This beautiful vegetable is delicious raw or cooked! Thinly sliced and added to salads, cooked into your morning omelet or used as a replacement wrap for that no-good tortilla, you won't be disappointed!
4. Beet Greens
With a higher nutritional value than the beetroot itself, this green can be easily sautéed in balsamic vinegar and olive oil as a compliment to that steak. This beautiful veggie packs more iron than spinach and has been shown to increase immunity.
5. Spinach
Probably the most versatile of all things green, this veggie can be added to soup, quiche, or even your favorite cheese enchilada recipe. A treat for the eyes, this veggie is rich in carotenoids that aid eye health and ease inflammation. Add a handful to your morning smoothie for a quick power-punch.
6. Chicory
Sautéed with mushrooms or dipped straight into your favorite hummus, this bitter green is a winner!
7. Parsley
Add this refreshing green into your morning smoothie, puree into homemade salad dressings or brighten up your bean salad. This beautiful green serves more purpose than a simple decoration on your plate.
8. Romaine Lettuce
This commonly consumed green needs no introduction. However, it deserves more screen time than just the star of your Caesar salad. Try halving a head of romaine and throwing it on the grill. You will not be disappointed! Otherwise, top it like a cracker or stuff it like a wrap.
9. Collard Greens
Puree into pesto for a vibrant color, add into the slaw mix, or brighten up that casserole. This hearty green can be added to chili, paired with your morning eggs of hidden in your little one's morning smoothie.
10. Turnip Greens
Amongst the cruciferous vegetable family, this one is a cancer-fighter! Sauté with olive oil, garlic and lemon, voila! If you can't stand the bitter, quickly boil and then shock with cold water to preserve the color.
Here is to a life full of green! Cheers!
References:
Preventing Chronic Disease | Defining Powerhouse Fruits and Vegetables: A Nutrient Density Approach – CDC. (2014, June 05). Retrieved from https://www.cdc.gov/pcd/issues/2014/13_0390.htm#table2_down