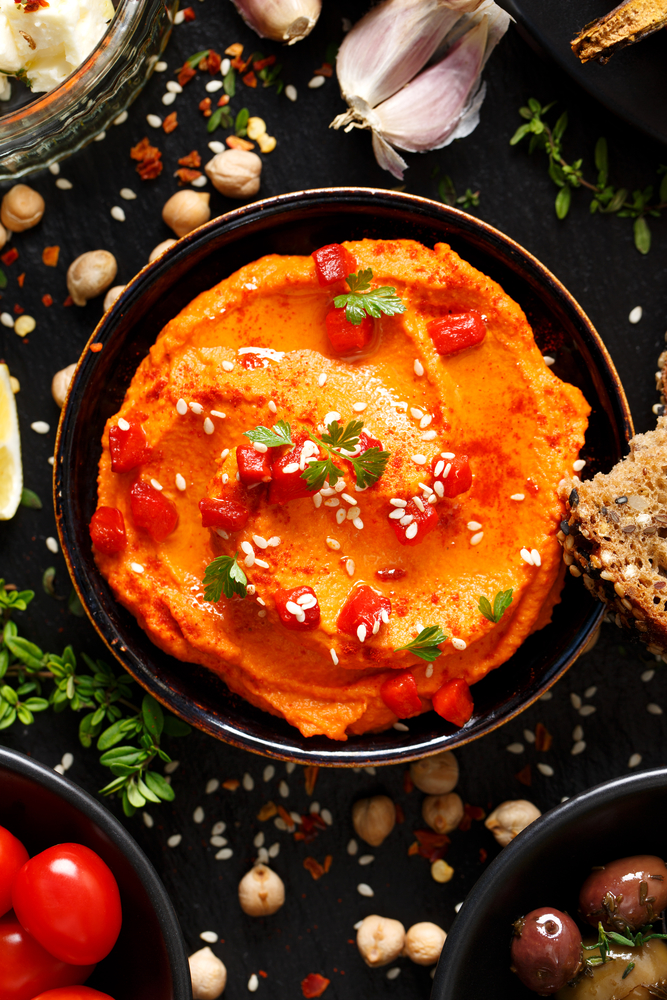 With the high-demands that a day holds, simplicity is our friend! This super-food dip can be whipped up in 5 minutes, with just 5 wholesome ingredients. Adding an entirely new dimension of flavor to your favorite veggies, this one is sure to impress your guests!
Super Foods
Delicious Almonds! These little power-houses bring a massive amount of nutrients in just a few bites. In fact, a clinical trial performed on male smokers found that only 3 ounces of almonds per day reduced the oxidative stress, measured in the body, by up to 34% in just 4 weeks (Li et al., 2007)! For the majority of us who are non-smokers, imagine how much more these might benefit us! Additionally, being such high sources of vitamin E, they are a great source of protection against Alzheimer's, cancer, and heart disease. Secondly, with the addition of an entire lemon, this recipe delivers 139% of your vitamin C recommendation for an entire day!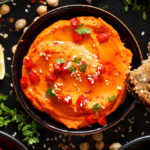 Roasted Red Pepper & Almond Dip
Ingredients
1

16 oz

Jar roasted red peppers, drained

1/4-1/2

clove

Fresh garlic

1

Organic lemon

1/2

cup

Raw organic almonds

1/2

cup

Cold-pressed organic olive oil

Salt, to taste
Instructions
Drain the jar of red peppers and juice the lemon. Place all the ingredients in blender and process until smooth. Enjoy as a dressing for salad or as a dip for roasted or fresh veggies. Optional: Top with sesame seeds, parsley, or more chopped red bell peppers, for texture. Tip: Use the same jar that the roasted red peppers came in to store your delicious dip!

References:
Li, N., Jia, X., Chen, C. O., Blumberg, J. B., Song, Y., Zhang, W., . . . Chen, J. (2007, December). Almond consumption reduces oxidative DNA damage and lipid peroxidation in male smokers. Retrieved from https://www.ncbi.nlm.nih.gov/pubmed/18029489