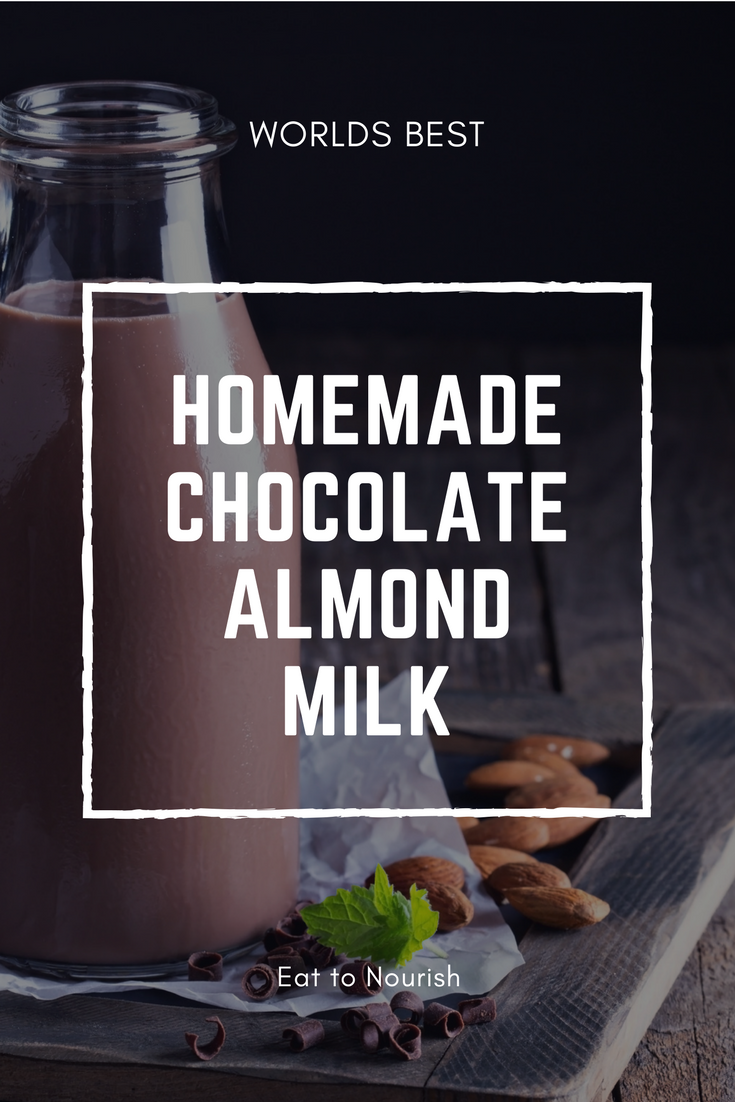 If you thought homemade almond milk was music to your tastebuds, wait until you try it's chocolate counterpart!
Ingredients:
Ingredients
3.5 cups homemade almond milk
3-6 medjool dates, depending on desired level of sweetness
1 tsp organic cinnamon
4 tbsp cocoa powder or 2 tbsp raw cacao
pinch of pink Himalayan sea salt
Directions:
Remove pits from almonds and place all ingredients in blender and blend until smooth. Store in glass milk jug and shake before serving (the almonds will naturally separate from the water).